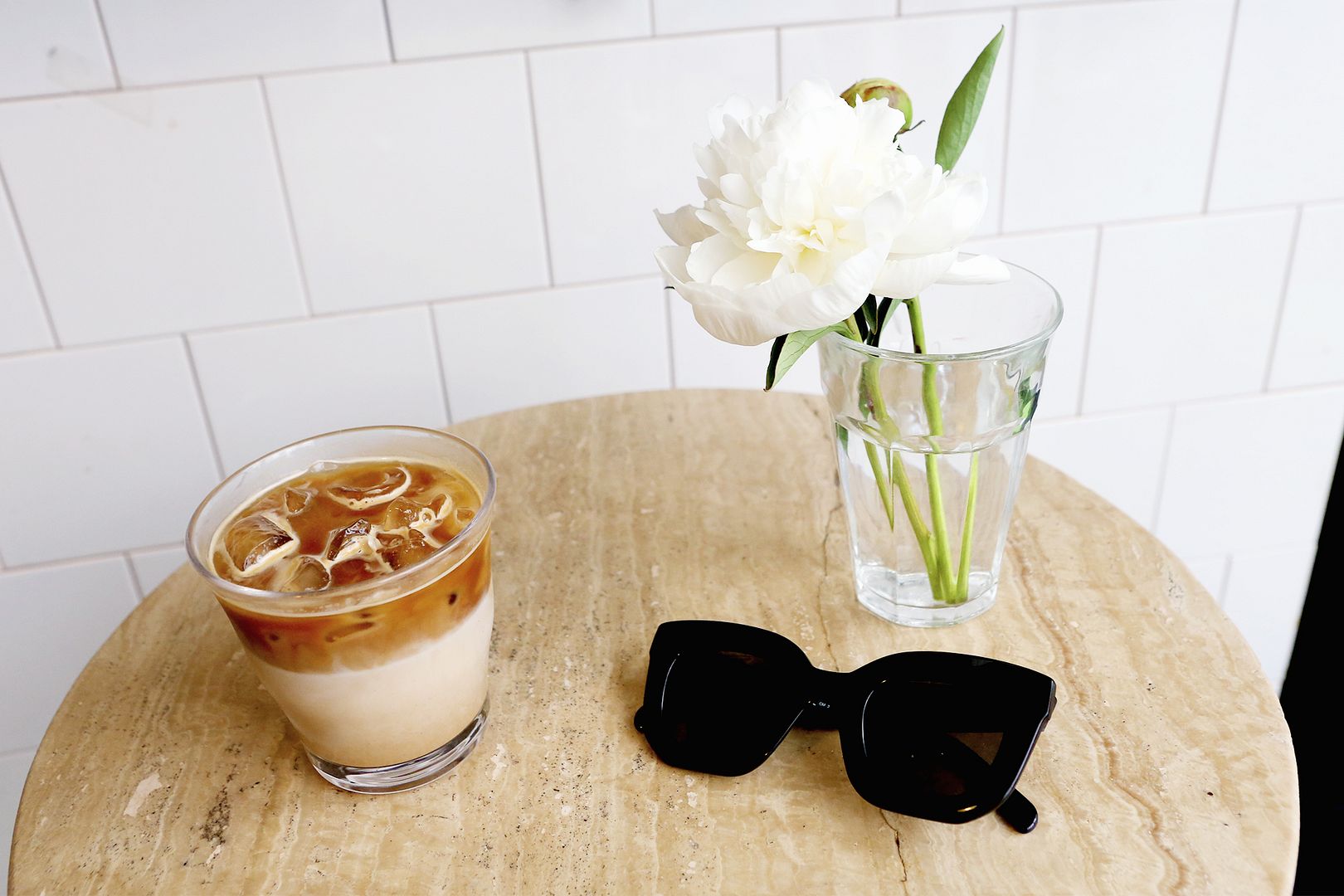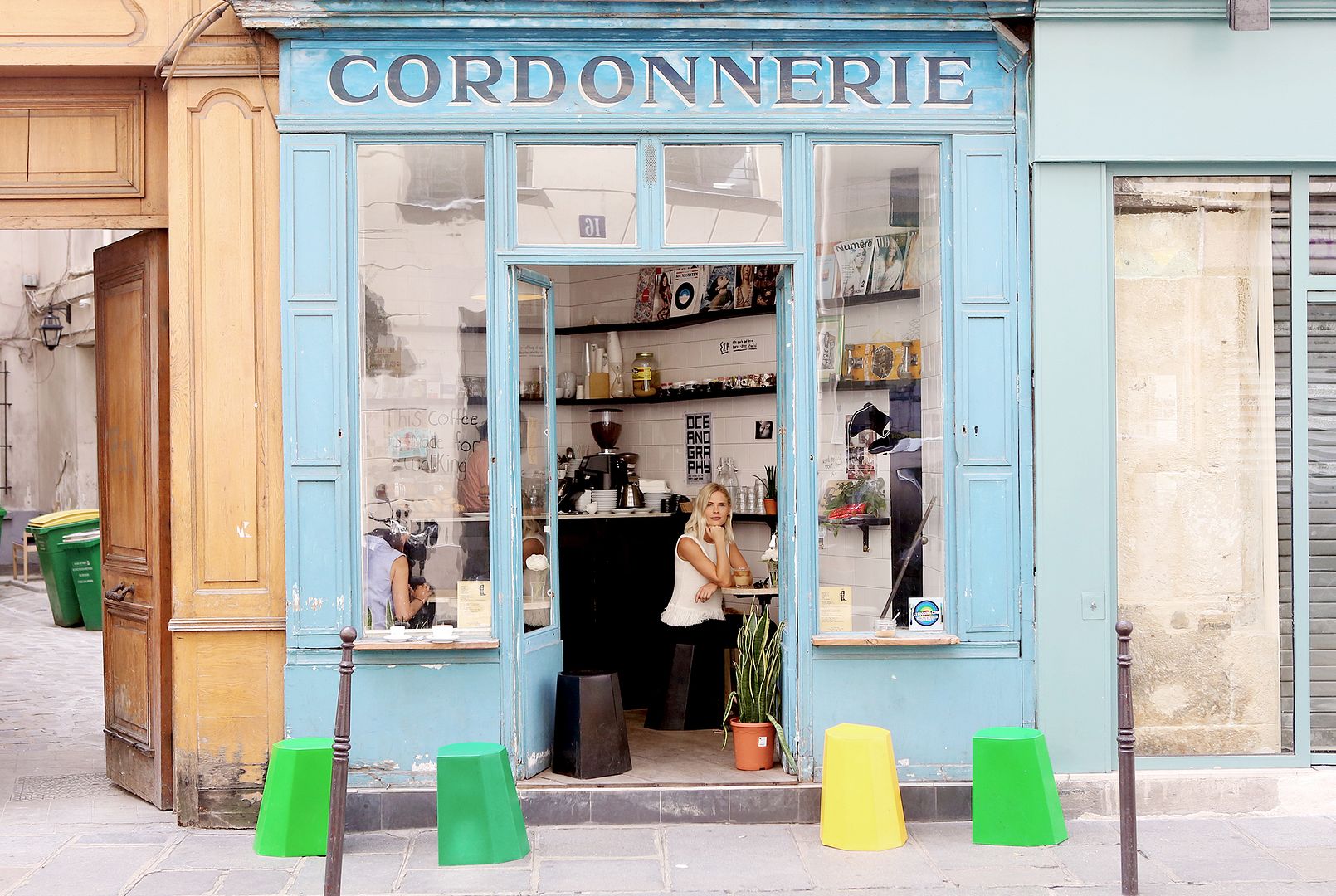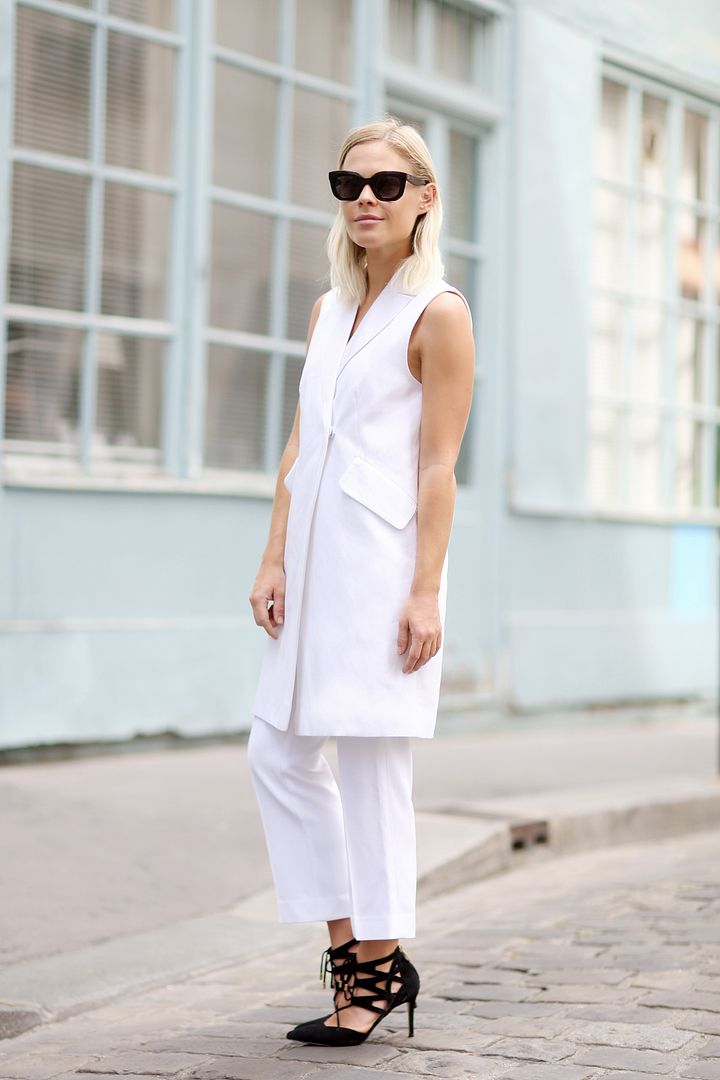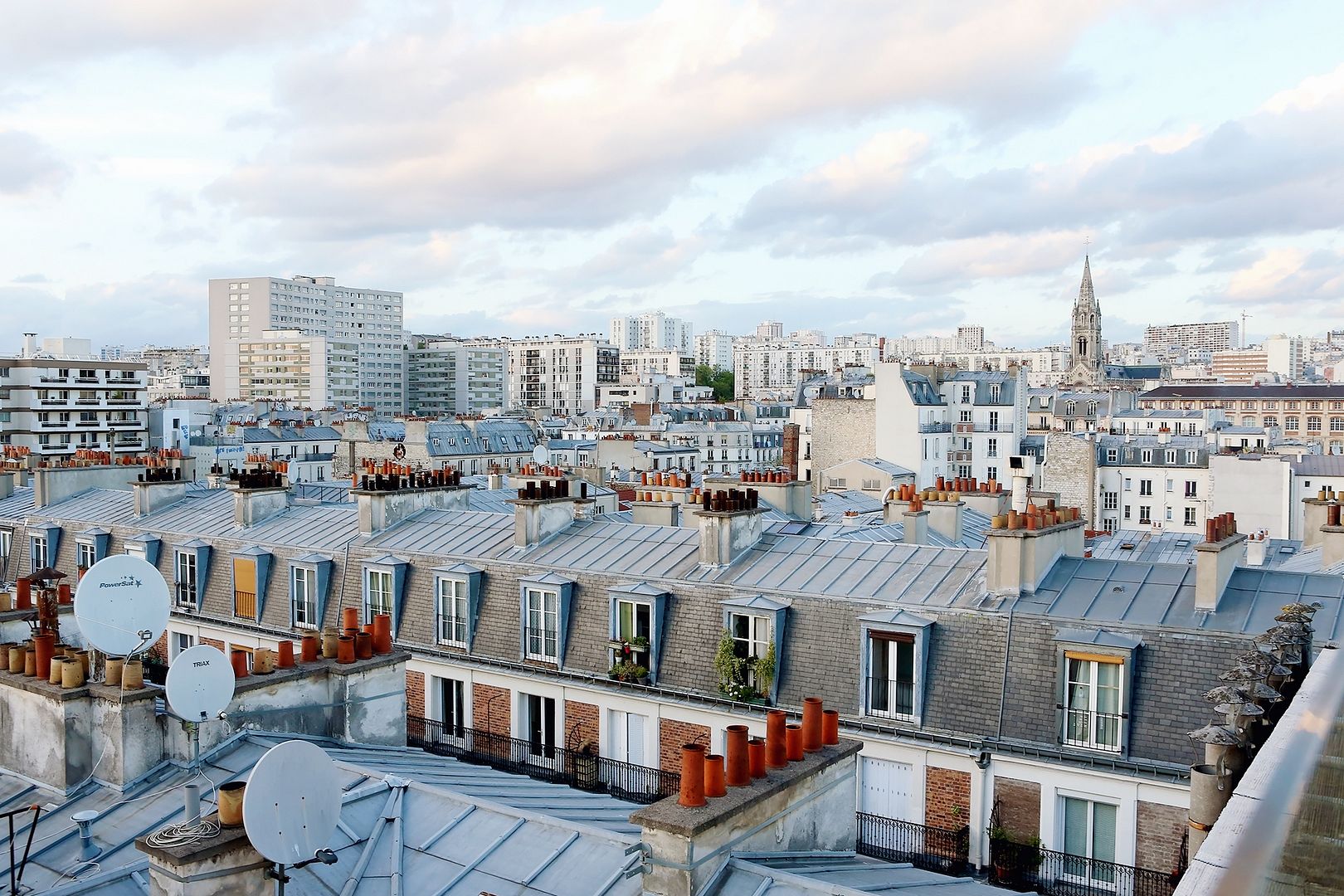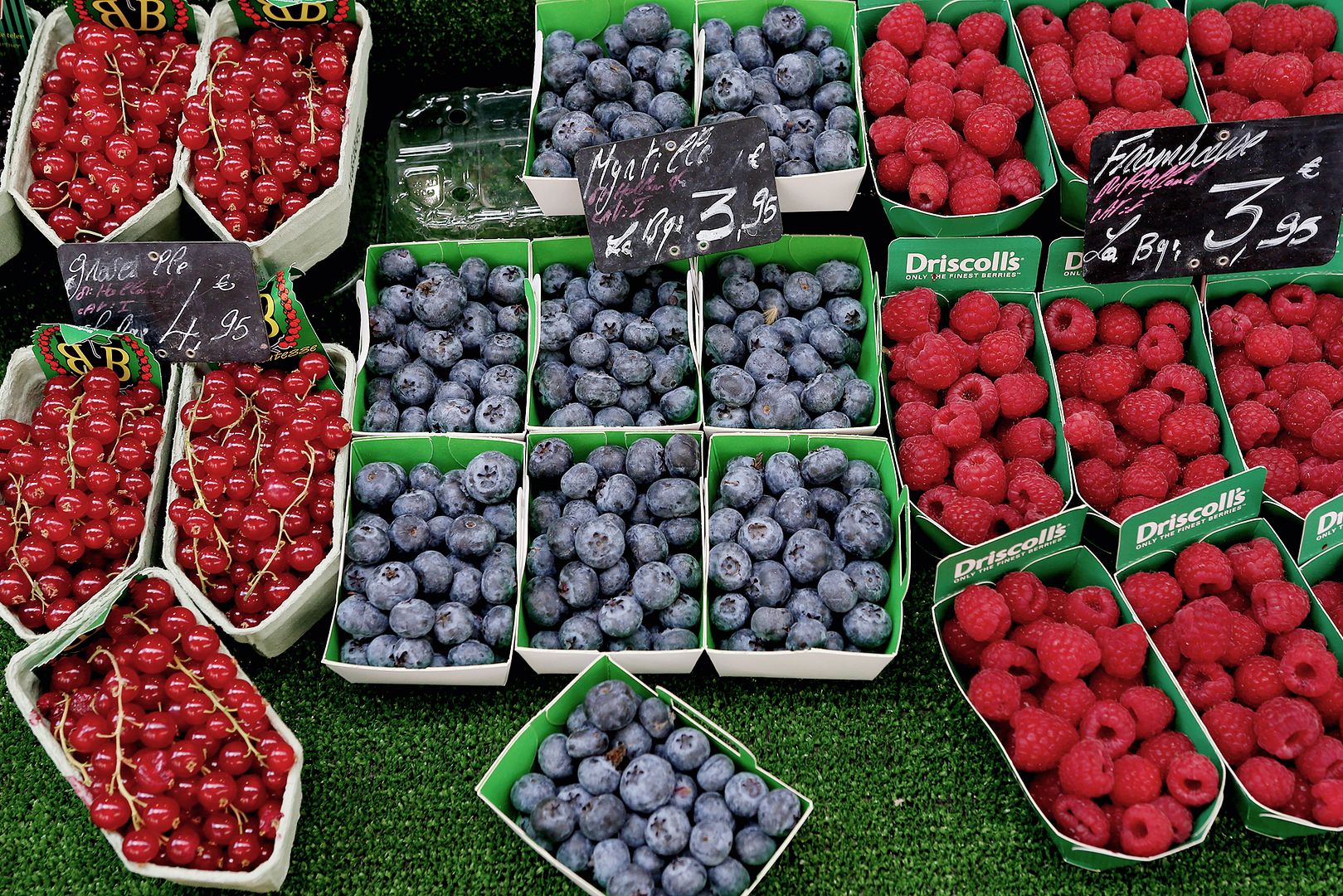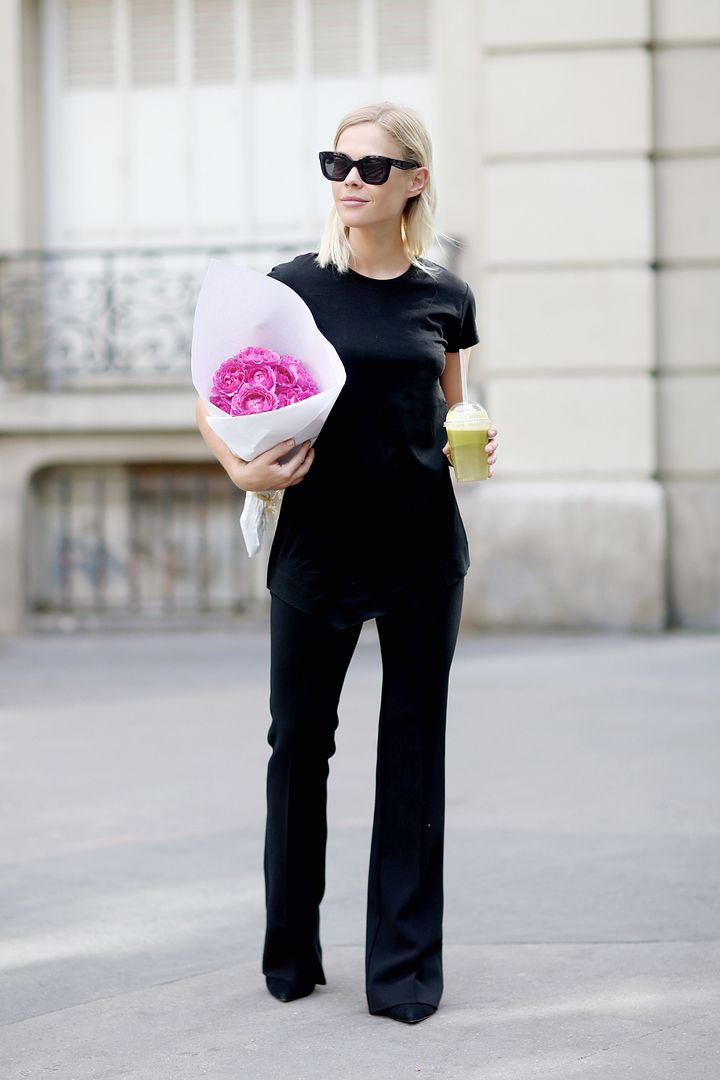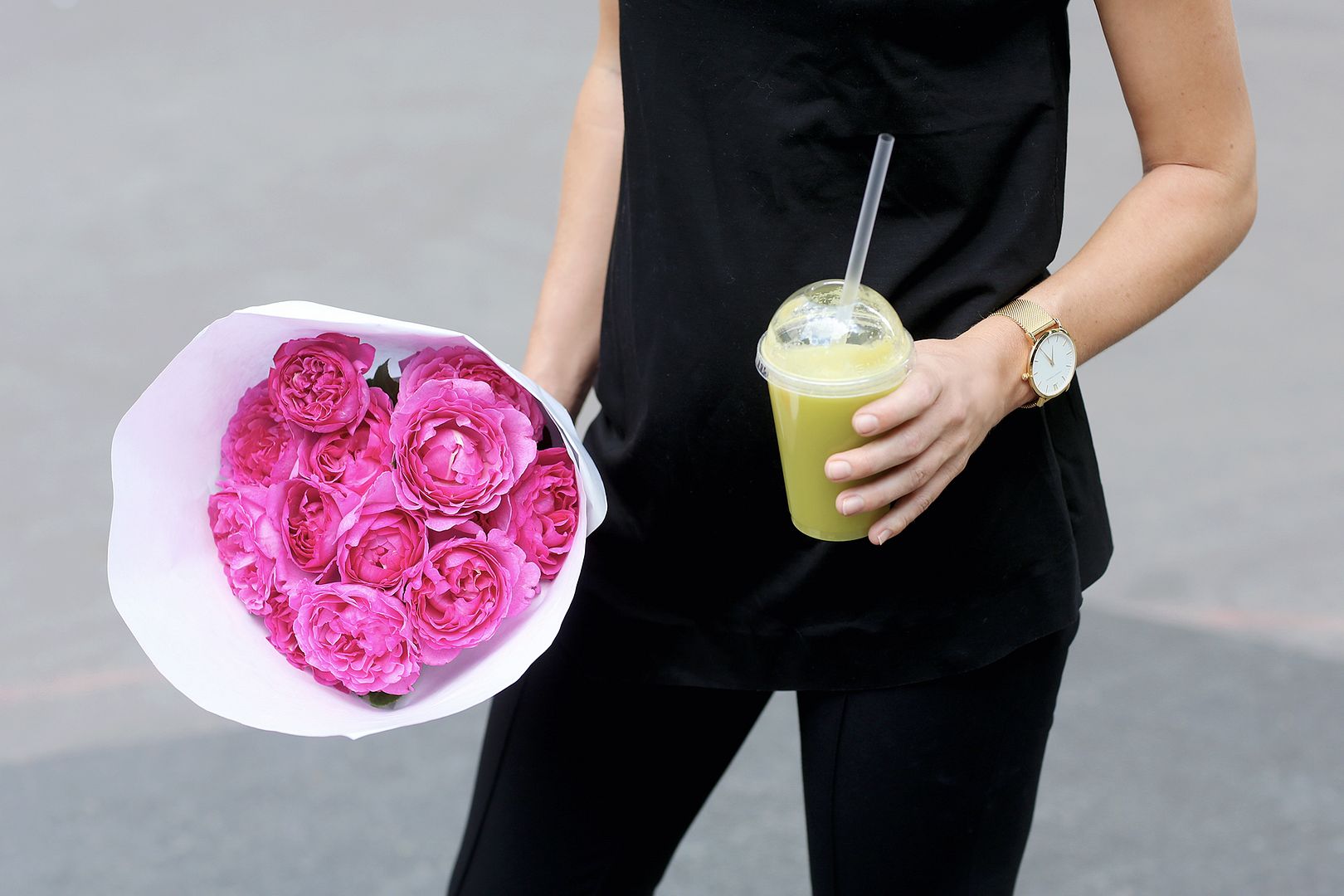 Get the look: Celine sunglasses, Witchery fringed knit, Larsson & Jennings watch, Witchery trousers and Witchery sandals. Witchery vest, cropped trousers and lace-up heels. Witchery asymmetric tee and Witchery flares.

After living in Paris for the past few months I definitely have my weekend routine down. Especially whilst the weather is warm, there's nothing better than jumping on my bike in search of iced lattes, local markets and fresh Parisian food. So whether you're in the city of lights for a weekend or a week, I've compiled a few of my favourite spots for Witchery's fresh new publication the Witchery Report.
On Saturday morning head to Boot Café in Le Marais for an iced latte and fresh pastry. There's limited space indoors and only a few stools outside so get in early if you want a perch.
Boot Café, 19 Rue du Pont aux Choux, 75003 Paris
Le Marais is the perfect arrondissement to just wander around and explore. There's no shortage of cool stores and great eateries, so once you've worked up an appetite head to Rose Bakery for brunch. Their assorted vege plate and carrot cake is always a staple.
Rose Bakery, 30 Rue Debelleyme, 75003 Paris
Hit the bike lanes and head along Canal Saint Martin and the Seine; it's the best way to truly explore Paris. On your way back from Tour Eiffel (it's gotta be done after all) stop by Ellsworth in the 1eme for some of their delicious tasting plates. It's French meets American with a slick modern twist.
Ellsworth, 34 Rue de Richelieu, 75001 Paris
Once you've wrapped up with dinner head up to Le Perchoir in the 11eme. It's a little out of the way but their rooftop garden can't be beat. Rooftops are hard to come by in Paris so naturally the later you go, the longer the queue to get in.
Le Perchoir, 4 Rue Crespin du Gast, 75011 Paris
On Sunday morning one of my favourite spots to pick up fresh blooms, load up on fruit and vege and just peruse the local produce is Bastille market. It's open from 7am till 2pm so there's no need to rush.
Marché Bastille, Boulevard Richard Lenoir, 75011 Paris
Once you've had your dose of Bastille market, head to Pigalle for a change of pace. KB's is always a favourite for strong coffee, fresh juices and an excellent Sunday brunch.
KB Cafeshop, 53 Avenue Trudaine, 75009 Paris
While you're in Pigalle take a walk down Rue des Martyrs – one of my favourite streets in Paris. Always lively and full of charm. If you didn't overdue it at brunch stop by Sébastien Gaudard for the most delicious Paris-Brest (a choux pastry and a praline cream pastry) in town. Plus their eggshell blue interiors can't beat.
Sébastien Gaudard, 22 Rue des Martyrs, 75009 Paris
Once you've had your fill of pastries head up to Montmartre to explore it's quaint cobbled streets. As dusk hits make your way to Sacré-Cœur and watch the sun set over the city.
Sacré-Cœur, 35 Rue du Chevalier de la Barre, 75018 Paris
Before nightfall make your way back down to South Pigalle, swinging by Buvette for fresh French tapas, beautiful decor and service with a smile.
Buvette, 28 Rue Henry Monnier, 75009 Paris
Created in collaboration with Witchery