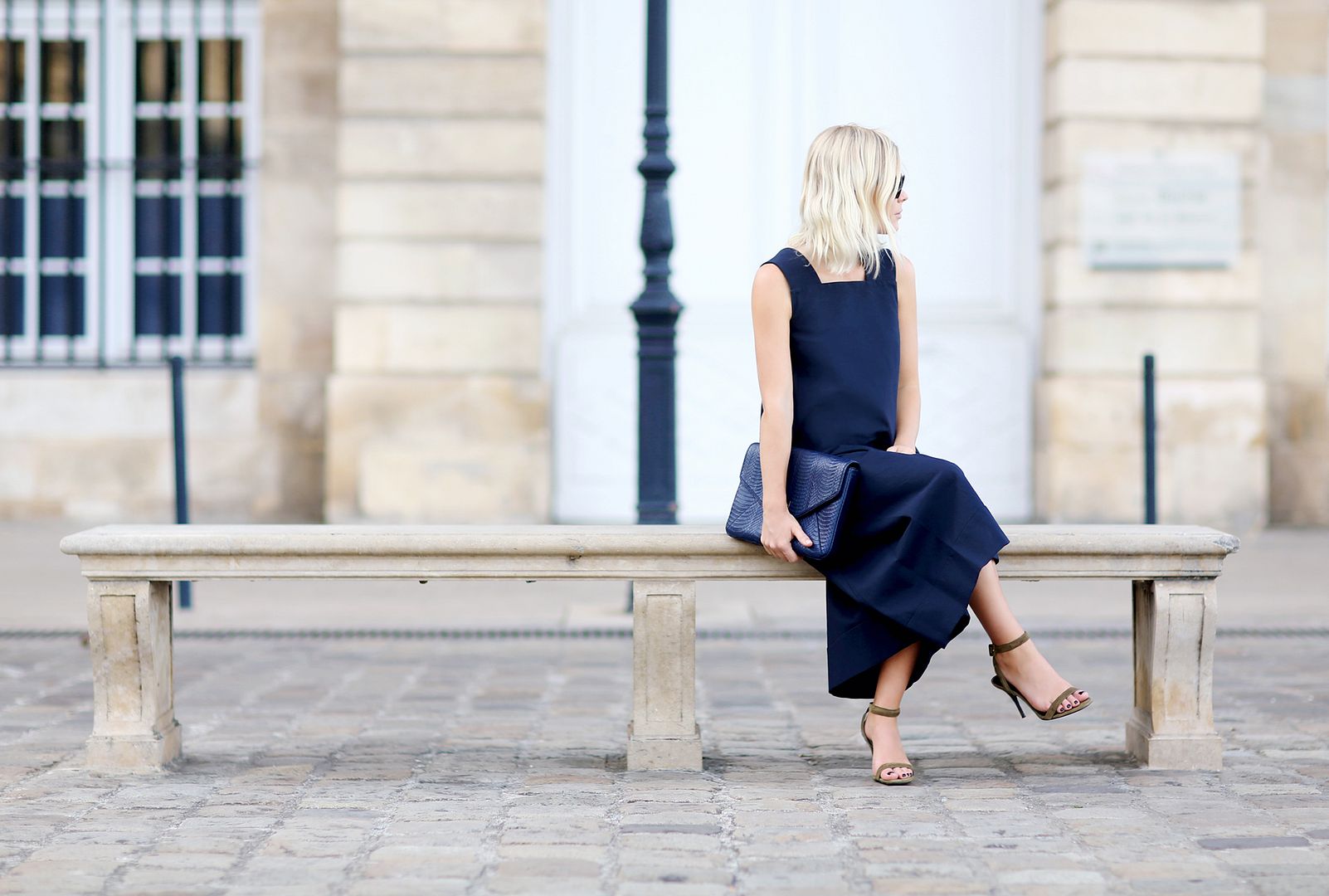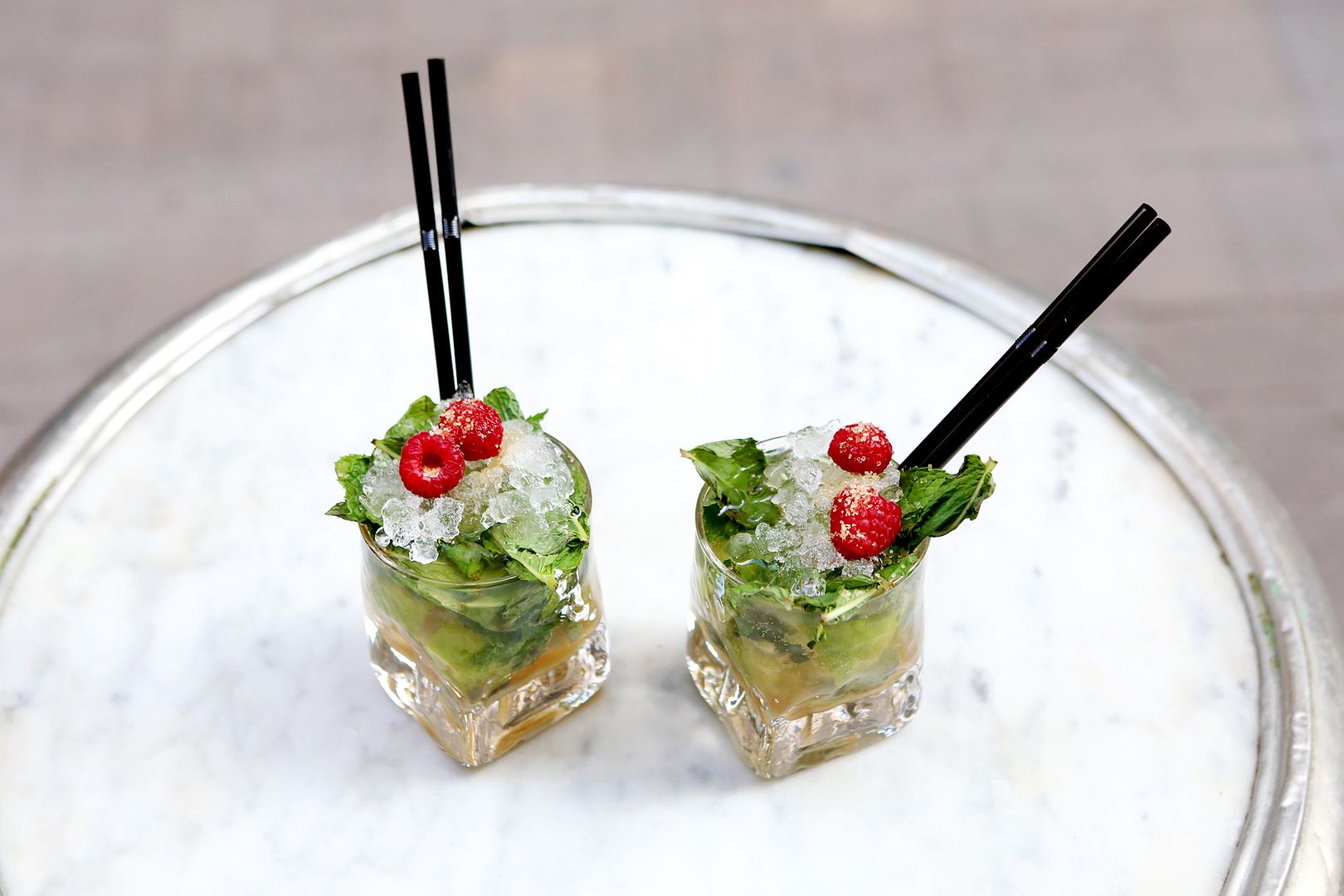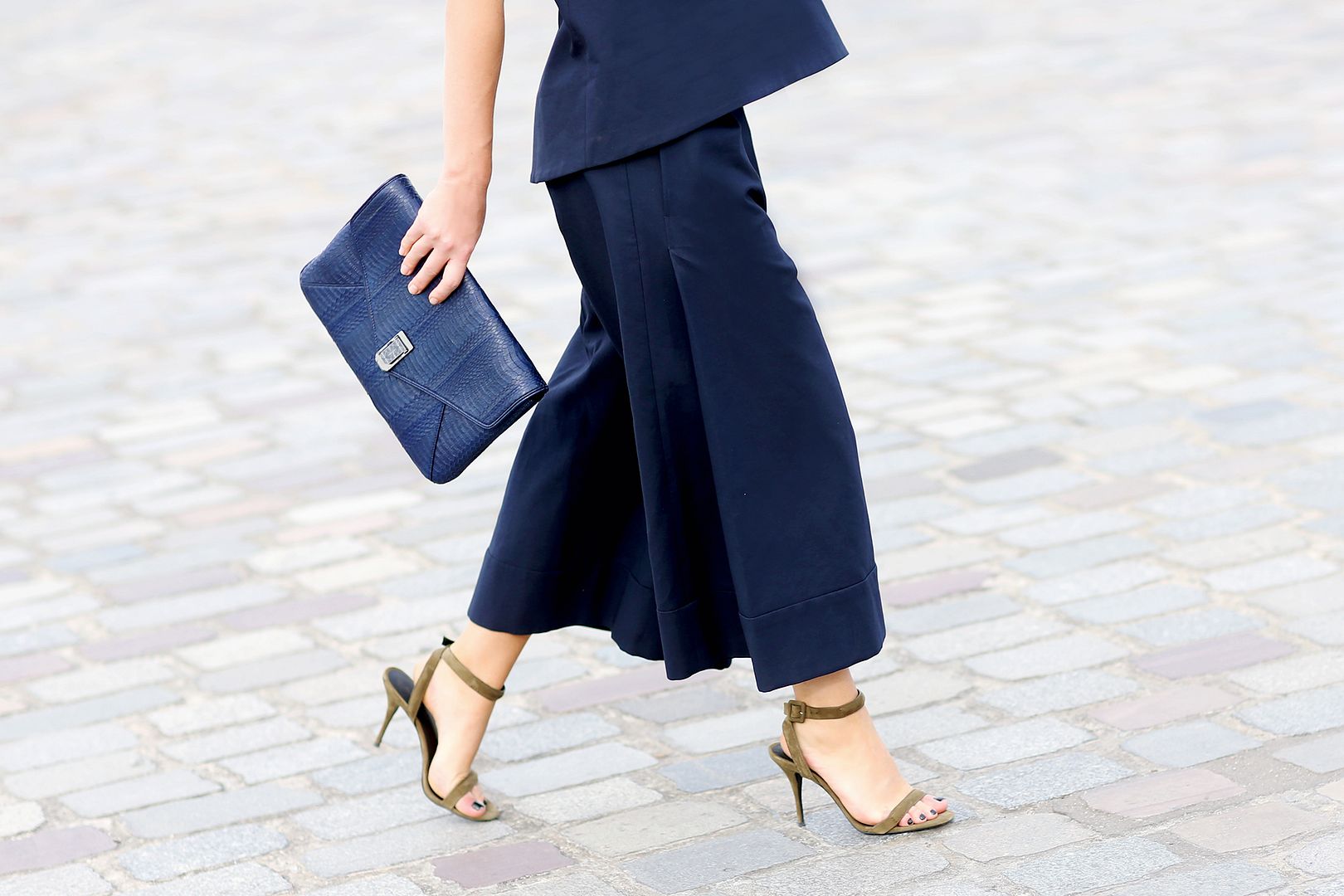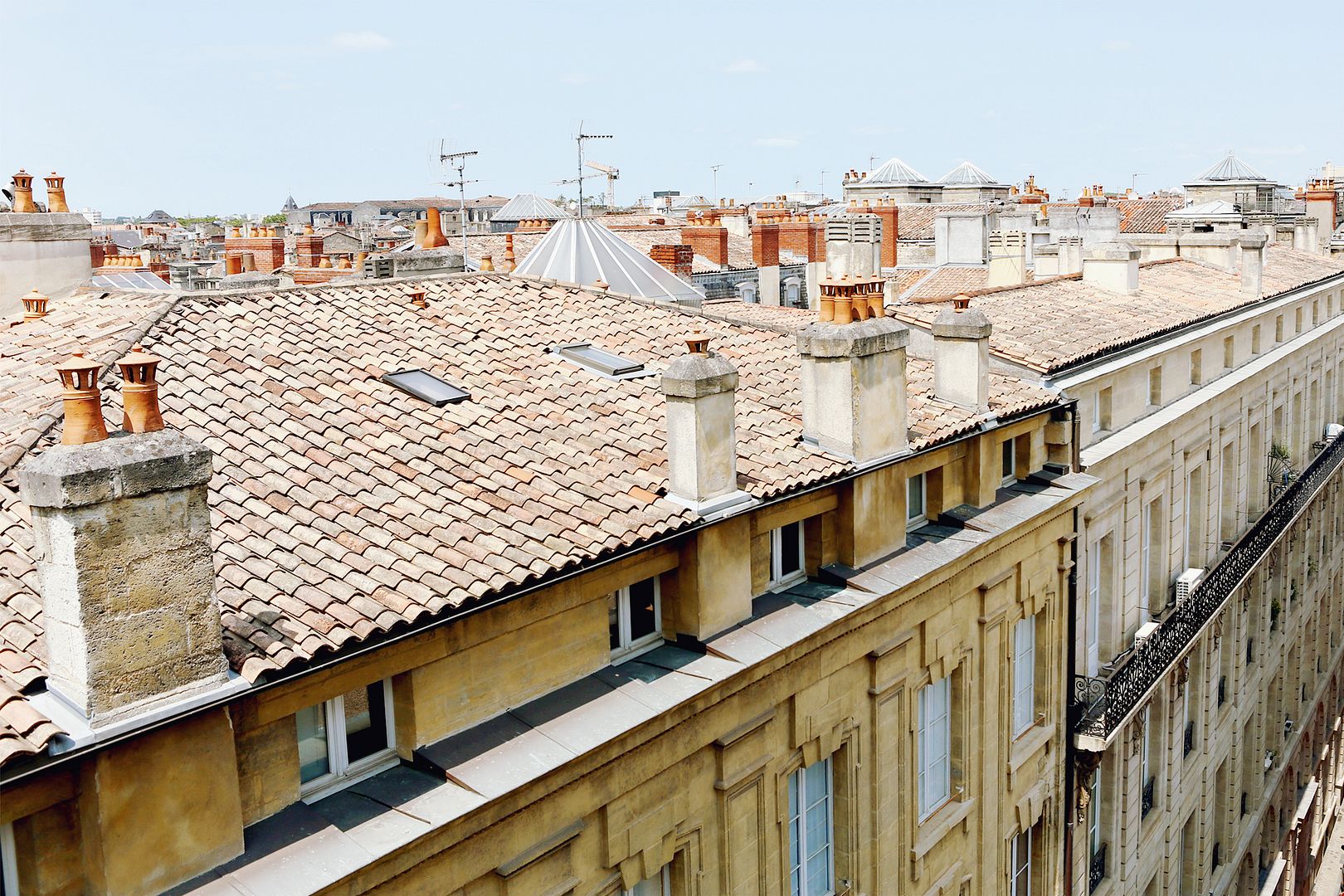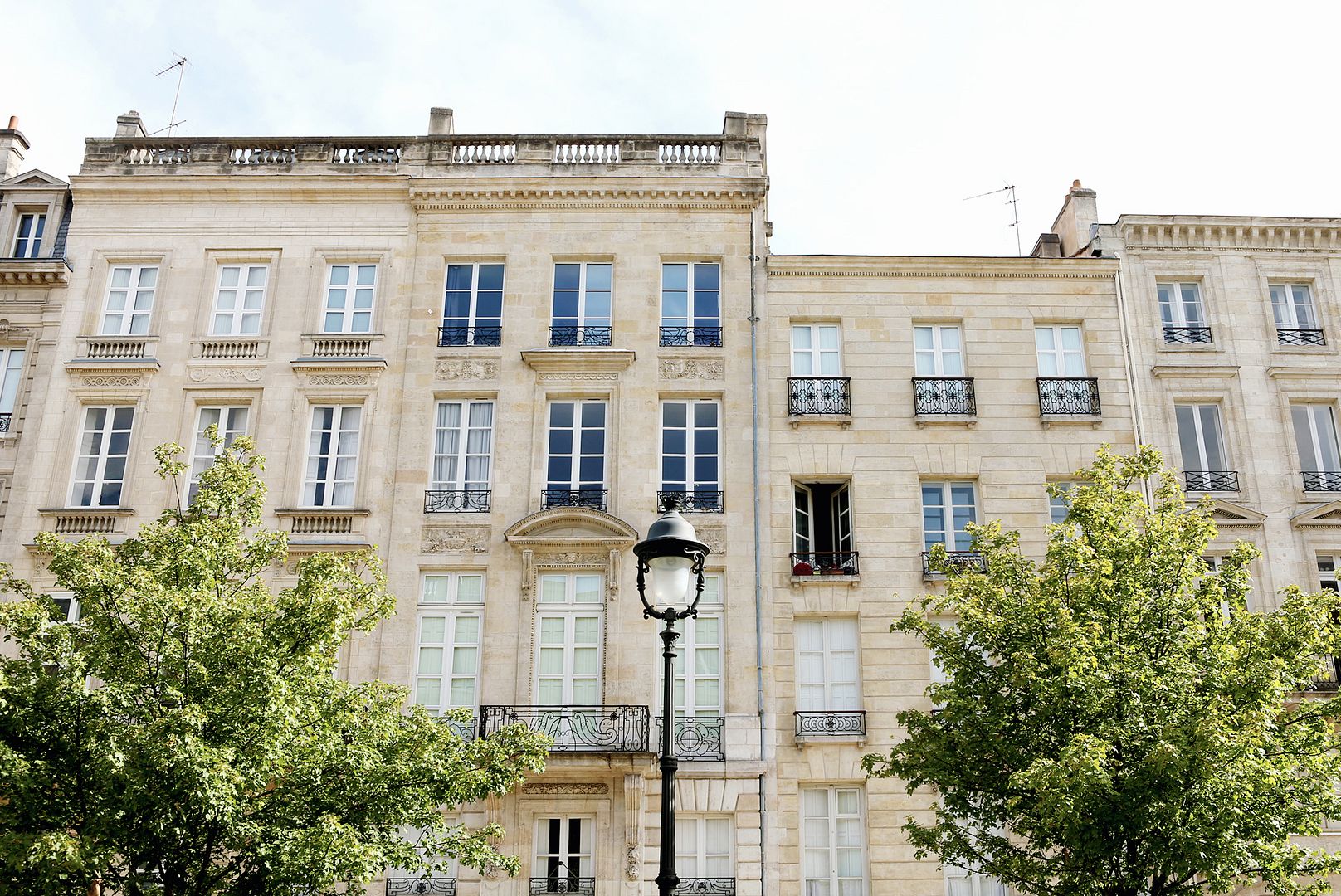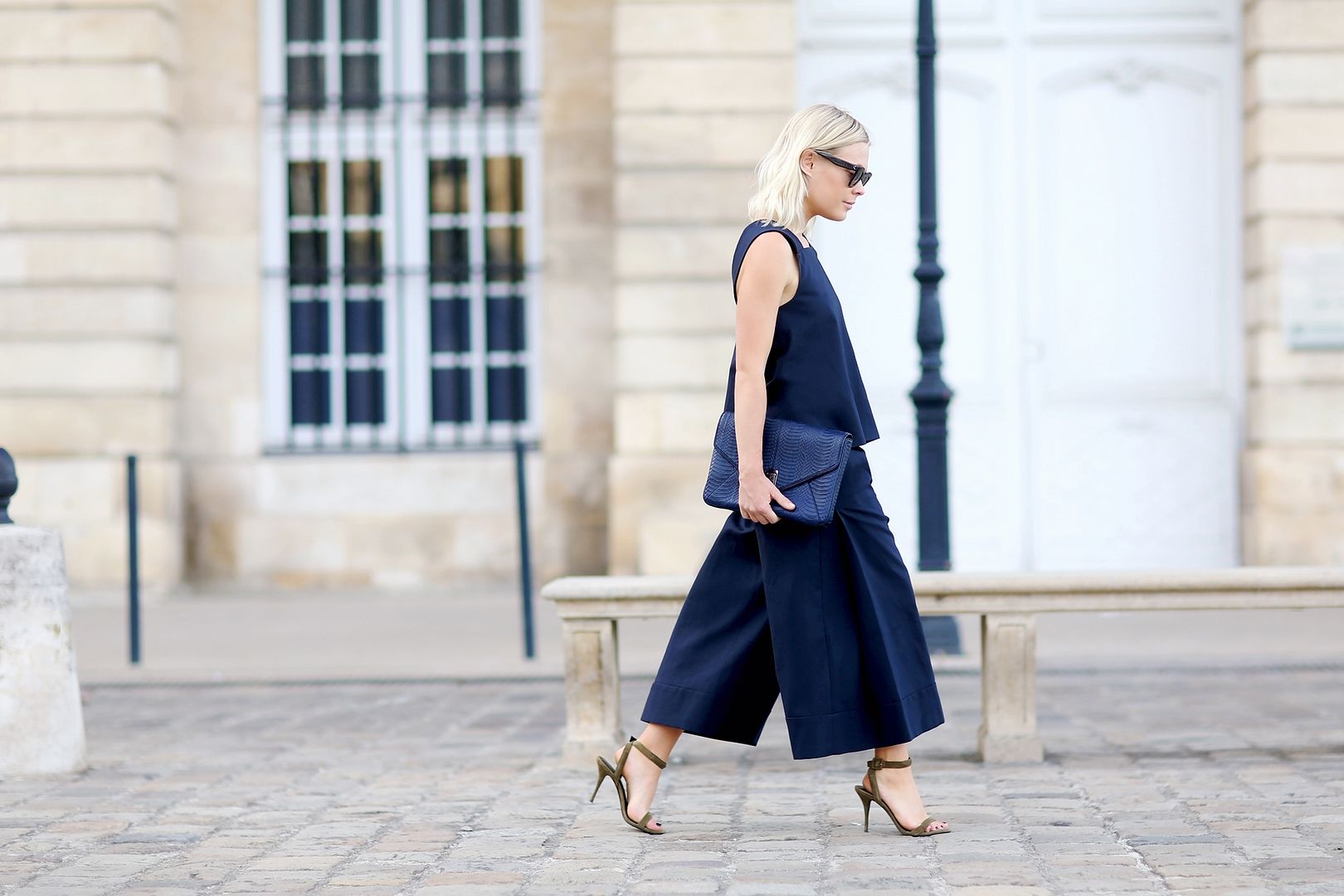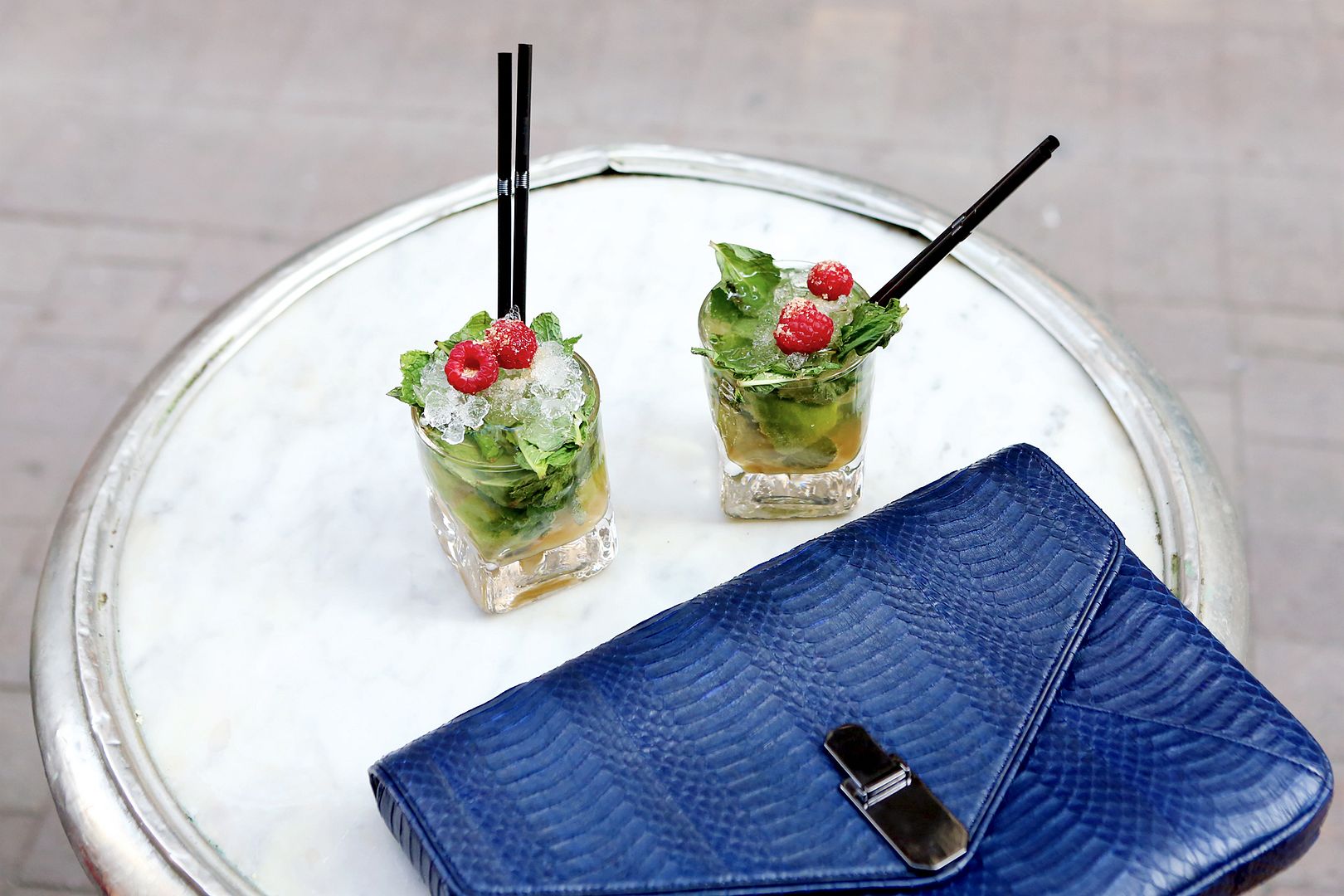 Get the look: Celine sunglasses, Studio Nicholson top and trousers, Baraboux bag, Alexander Wang heels. System jumpsuit (similar available here), Celine loafers (similar loafers here) and Baraboux bag.
I recently ventured south on a road trip down to Bordeaux with a small suitcase by my side and a slick Baraboux clutch in hand. Side note; packing light is so much easier in the summer months, right? Anyway, I arrived with zero preconceived notions about what to expect, and I have to say, Bordeaux is one likeable little city. Locals describe it as Paris' more relaxed, easy-going sister. And they are pretty much right on the money.
Bordeaux is made for walking (or biking) around in. The cobbled streets are wide and spacious, the buildings are full of European charm and pretty much everything you could want to see (with the exception of the vineyards) is easy enough to reach on foot. Definitely a city I'd recommend adding to your list! And just in-case you do take my word for it, I've complied a quick list of our favourite Bordeaux spots.
Brunch at Plume, 32 Rue Cheverus, 33000 Bordeaux
A cute little cafe slash bakery tucked down a cobbled street just back from the hustle and bustle of the city center. With a ever changing menu and good coffee, Plume is well worth adding to the top of your hit list.
Lunch at Mama Shelter, 19 Rue Poquelin Molière, 33000 Bordeaux
Mama Shelter is actually a popular hotel which you can find in multiple cities around the world. And thankfully their restaurants, bars and rooftop spaces are open to the public. Not only is the food fresh and the staff friendly, but the view over Bordeaux is pretty spectacular. If you don't feel like lunch they also have a few sun loungers for those wanting to just relax with a drink in hand.
If you're in town on a Sunday head to Marché des Quai, Quai des Chartrons 33000 Bordeaux
No-one does a Sunday market better than the French. And with it's picturesque location right on the river it's the sweetest spot to pick up fresh blooms, overload on pastries and rummage through arts and crafts.
Order a cocktail at La Comtesse, 25 Rue Parlement Saint-Pierre, 33000 Bordeaux
Order one of their famed Mojitos (as shown above sitting pretty with my navy Baraboux clutch), grab a perch outside and just sit back and watch the slow-pace of the city go by. The cocktails here are super fresh, made with love and most importantly are pretty affordable (7 Euros to be exact).
Walk along the waterfront and check out Miroir d'eau, Place de la Bourse Bordeaux
The Mirror of Water is the worlds largest reflecting pool, made up of granite slabs covered with 2cm of water. Sitting right on the riverfront, the pool fills up, the drains away to leave a shiny wet surface that perfectly reflects the grand architecture of Place de la Bourse. Head down as dusk hits for the dreamiest views.
Head to Belle Campagne for dinner, 15 Rue des Bahutiers, 33000 Bordeaux
This spot epitomizes Bordeaux; it's laid back, friendly and just a touch quaint. The ever-changing menu is developed using locally sourced produce and ingredients creating super fresh meals that support the local region.