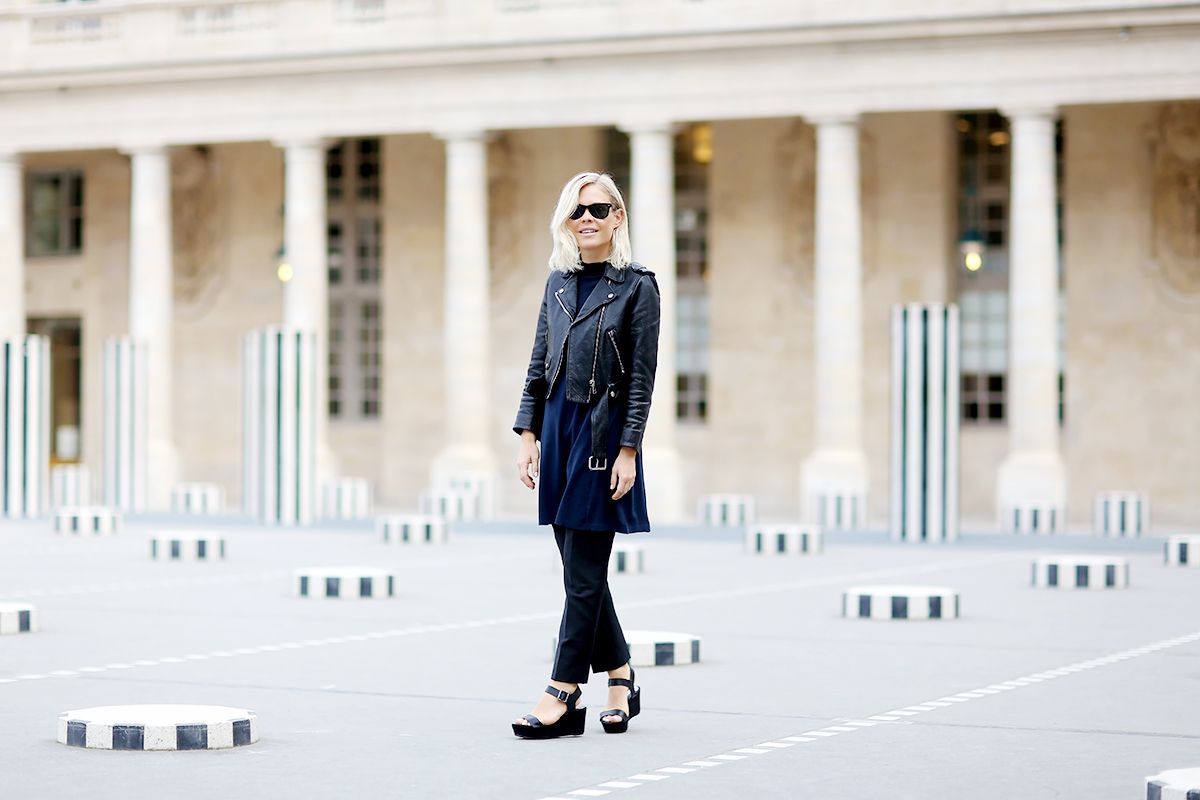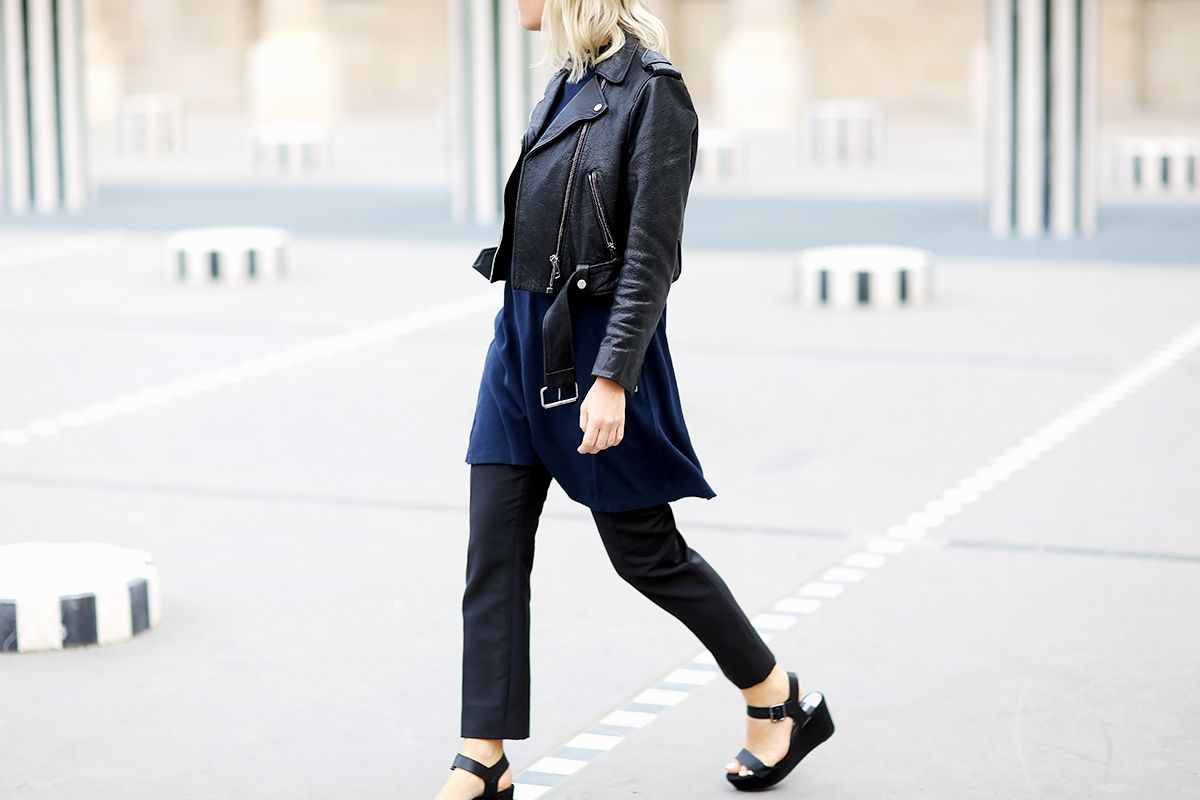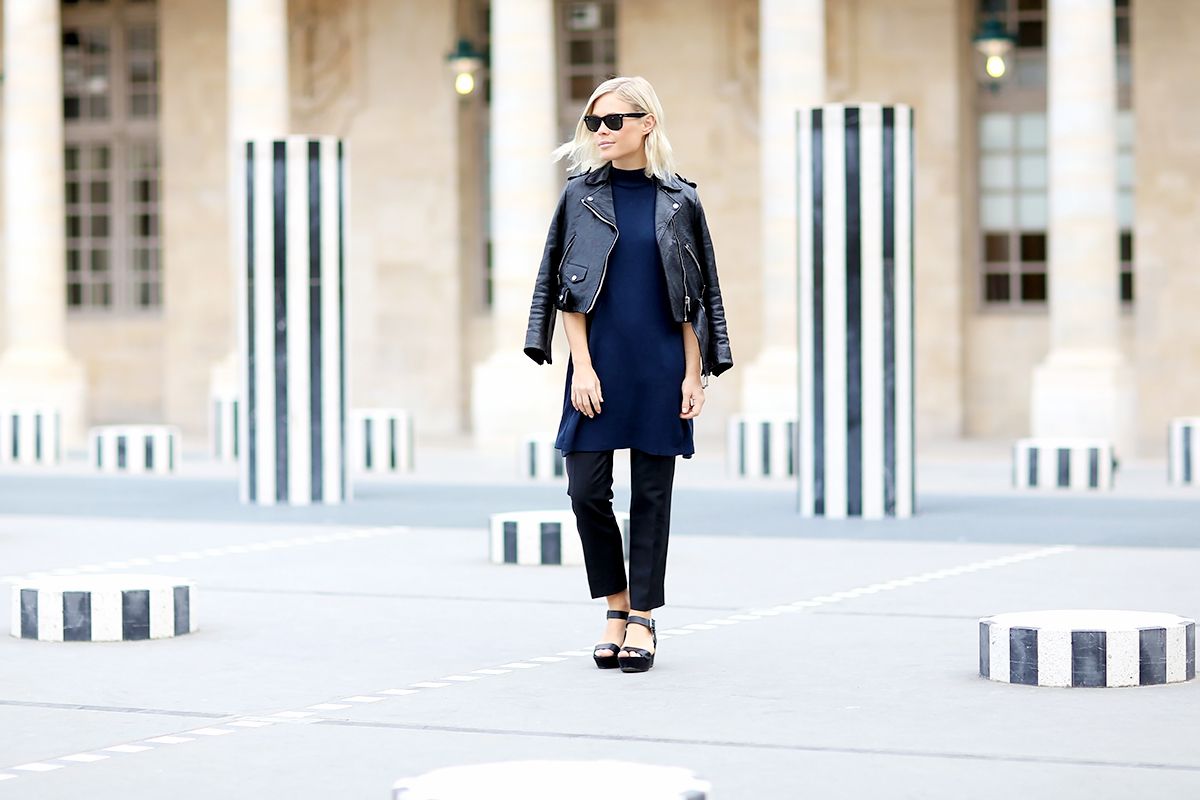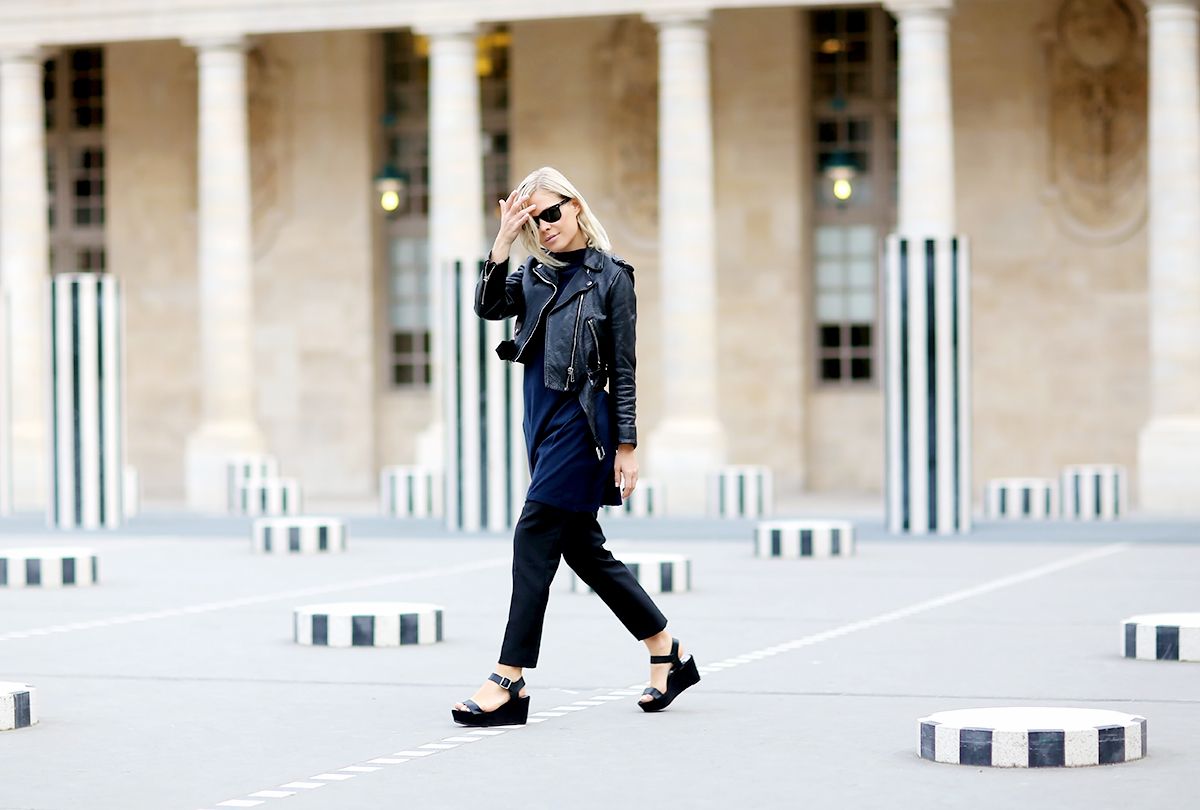 Ray-Ban Wayfarers, Acne leather jacket, Dorothy Perkins navy tunic, Balenciaga trousers and Dorothy Perkins flatform sandals
When it comes to the pieces in my wardrobe I reach for day in, day out, it's all about simplicity and versatility. So when Dorothy Perkins asked me to pick a style hero for the season, the humble tunic dress struck a chord. An unlikely hero perhaps (and often over-shadowed by other pieces such as the leather jacket or trench), but it's slick simplicity cannot be argued with.
Lately I've been throwing on my summer dressers over tailored trousers, so I figured why not apply the same rule of thumb to the tunic (the 90's are back after all, right?).
Check out the rest of my tunic-related musings over at Dorothy Perkins right here.
Created in collaboration with Dorothy Perkins