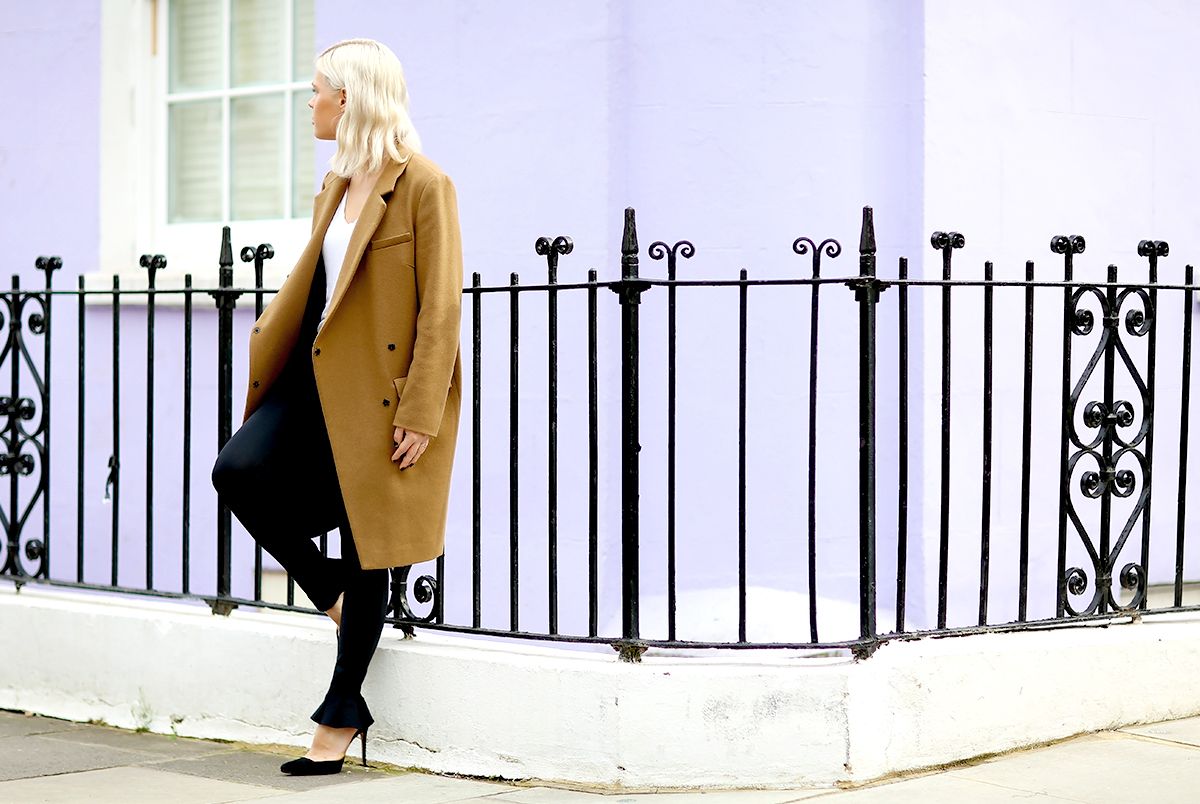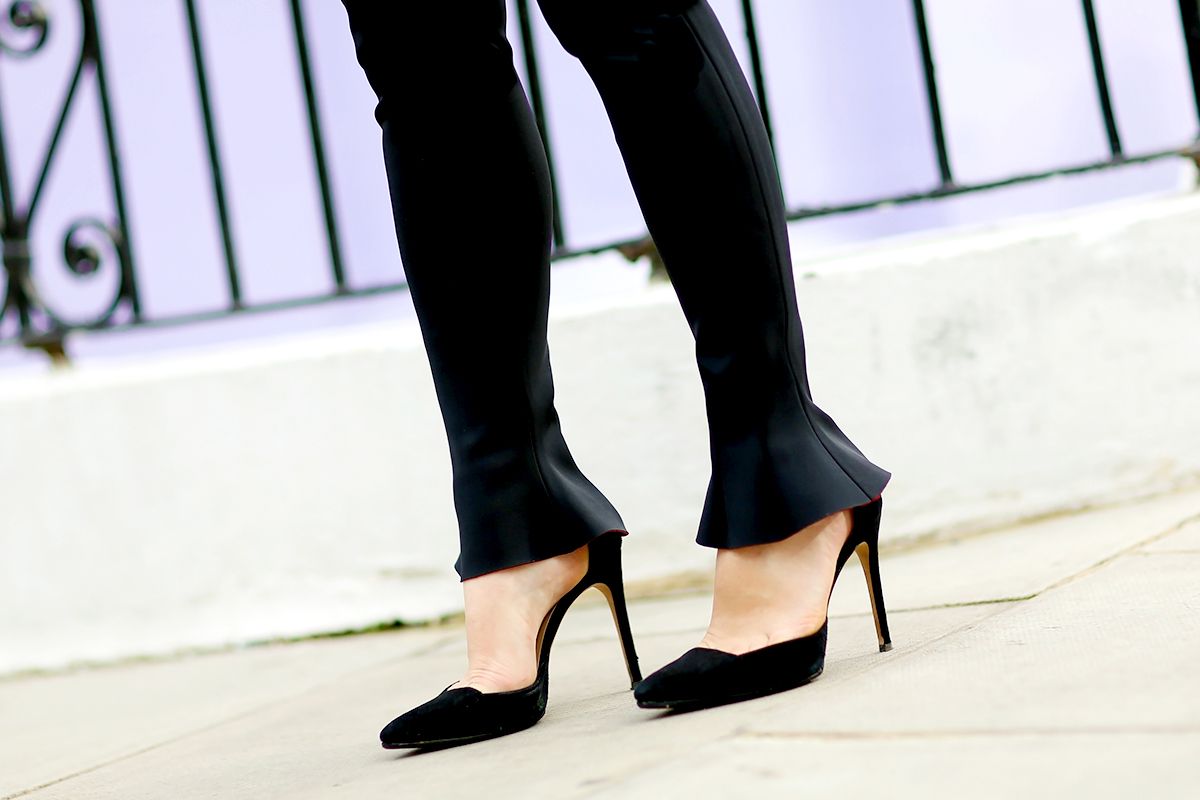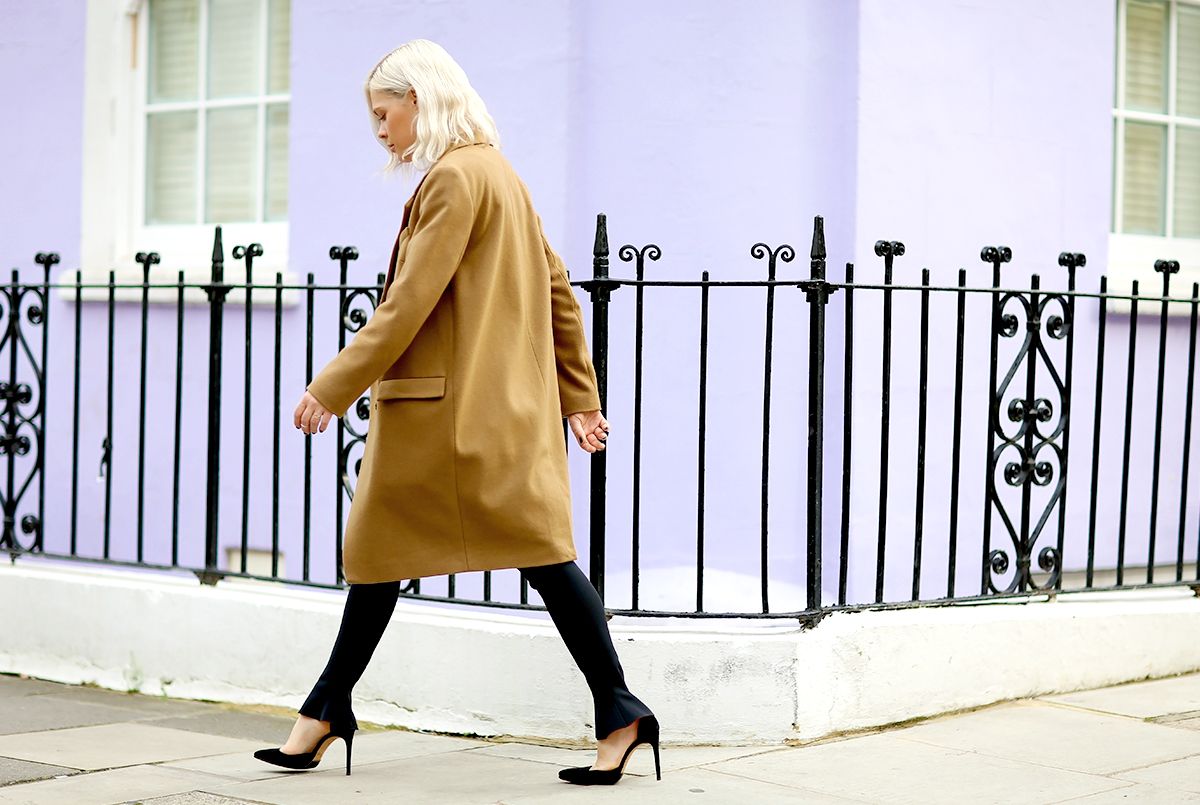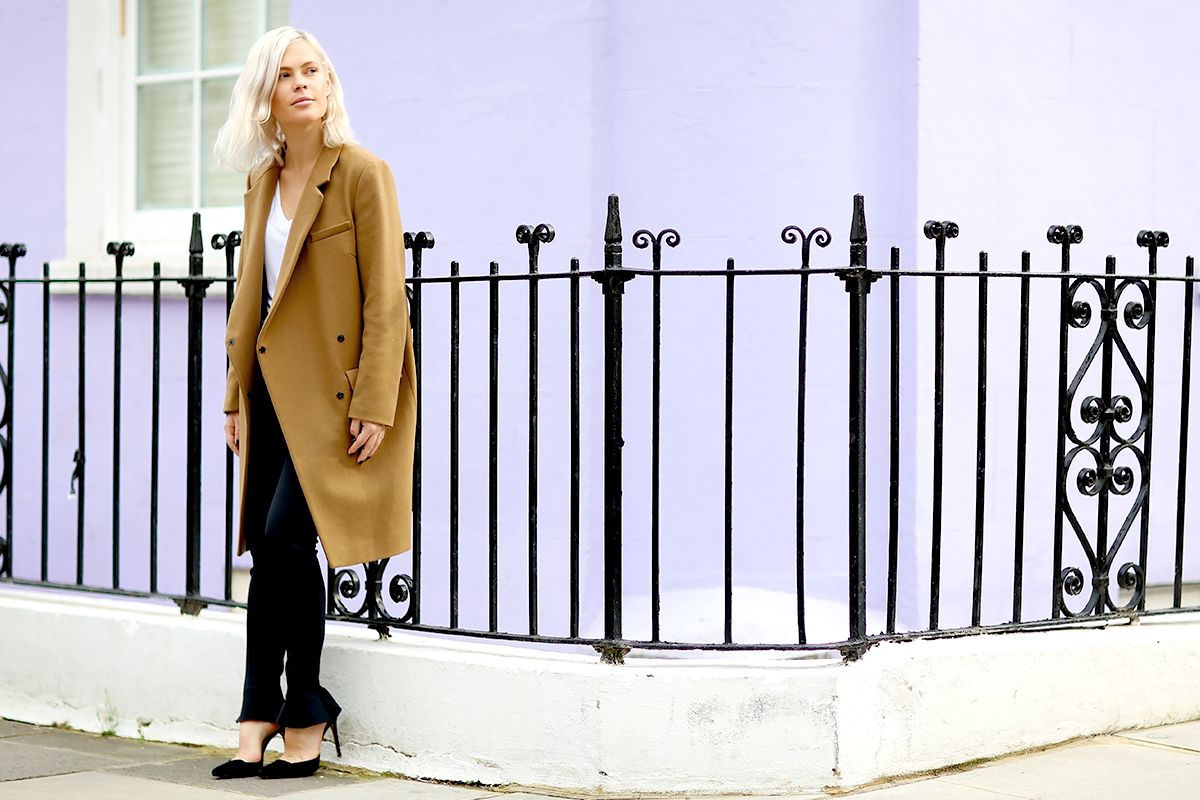 House of Dagmar coat (also available in grey here), T by Alexander Wang pocket tee, Pinghe flared scuba trousers (similar scuba trousers here) and Alexandre Birman suede heels (similar suede heels available here)

This is one of my final posts from London for a while as winter dressing makes way for island life and summer in the Southern Hemisphere. So it's rather fitting I've managed to squeeze in two of my long-standing London favourites; sugary sweet pastel homes and this delicious Dagmar coat.
Neoprene trousers may sound a little strange, but this is actually my second pair of the scuba variety and I've gotta say I'm into it. The thick fabric is super flattering, and it holds it's shape in a way I wish all of my trousers would. No harm in a little waterproof dressing on land, right?
Photos by Noni