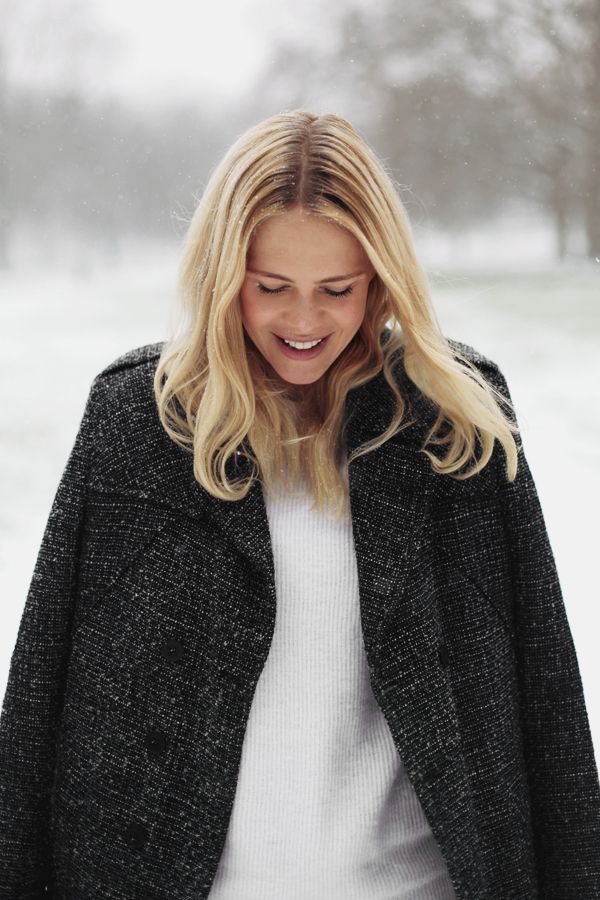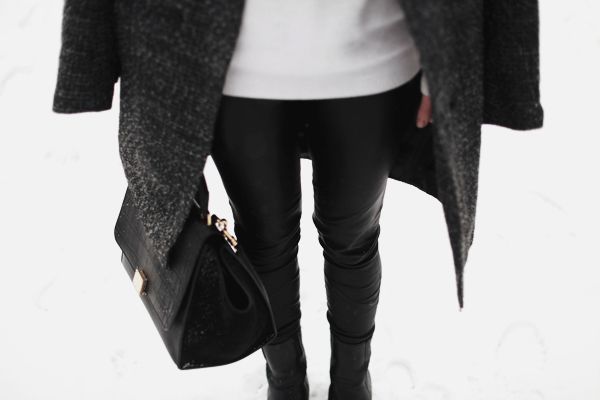 Beat Poet coat
,
Acne knit
,
Watson x Watson leather pants,
Alexander Wang boots
,
Celine trapeze
It's been snowing for the better part of the past four days here in London, and let's just say it's been pretty exciting. I've seen snow plenty of times before, but never in a city, with layer after layer of fresh powder coating the streets around me. The usual wintery sights of bare trees and grey sidewalks are suddenly brought to life with a beautiful bright whiteness. It's the ultimate winter delight.