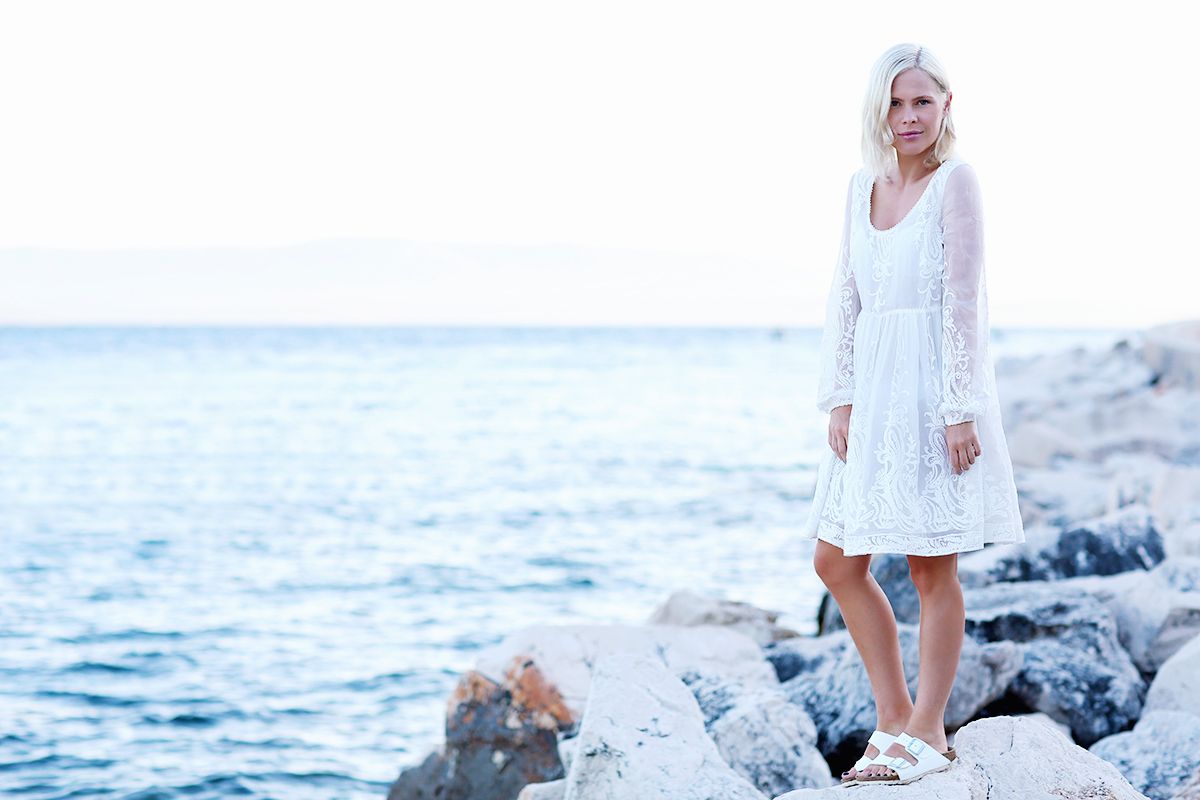 Zimmermann dress from Salt Resort Wear and white Birkenstocks
I've always said the best thing about living in London is having Europe at your doorstep (sorry London). Being able to fly from the UK to places like Paris, Berlin or Barcelona in less than two hours will never get old.
Sam and I have attempted to cram in some serious sunshine hours this summer; as evidenced on the ol' Instagram we have just spent the past two weeks in beautiful Croatia wearing little more than fresh freckles and salty skin. And dreamy summer dresses (me, not Sam).
Before our trip I befriended the lovely ladies at Salt Resort Wear in the name of finding some island appropriate attire. I'm more than a little into their Antipodean selection – this Zimmermann dress for one, not to mention all of their super sexy bikinis.
If I could live out my days hanging out by the sea in easy summer dresses and Birks, I would…