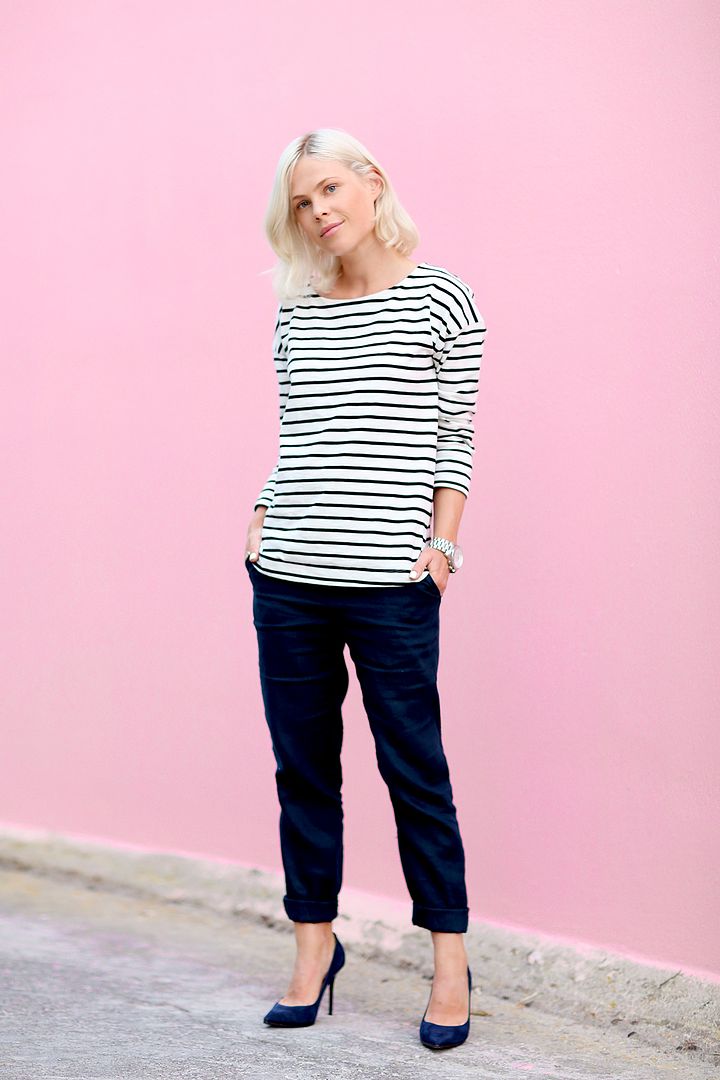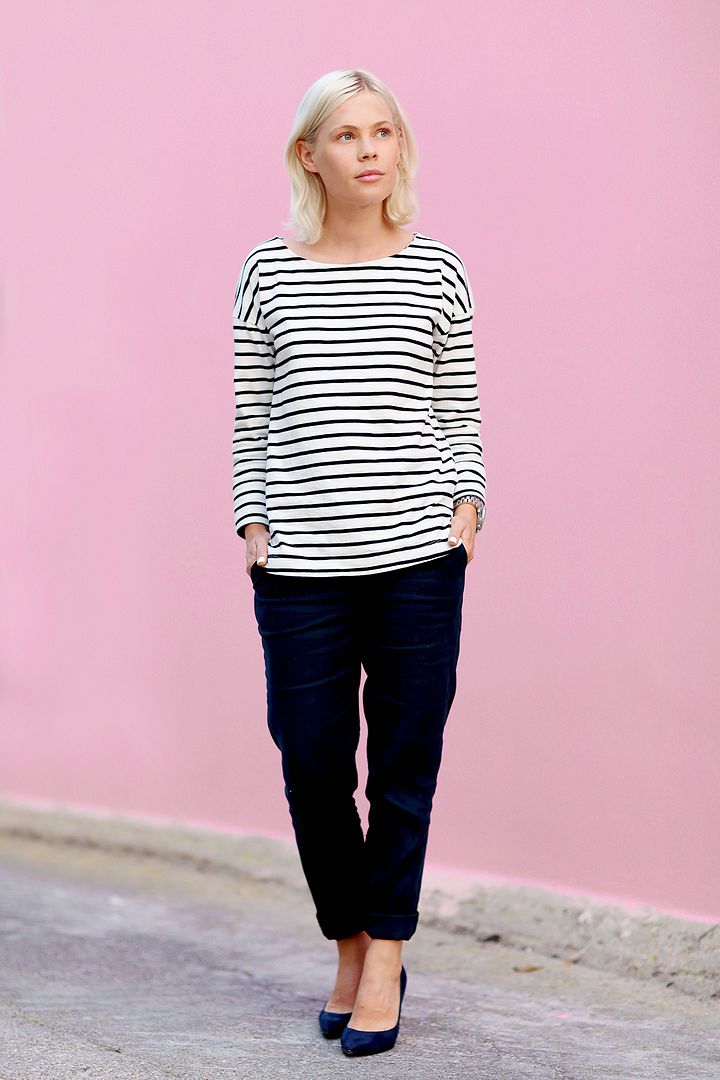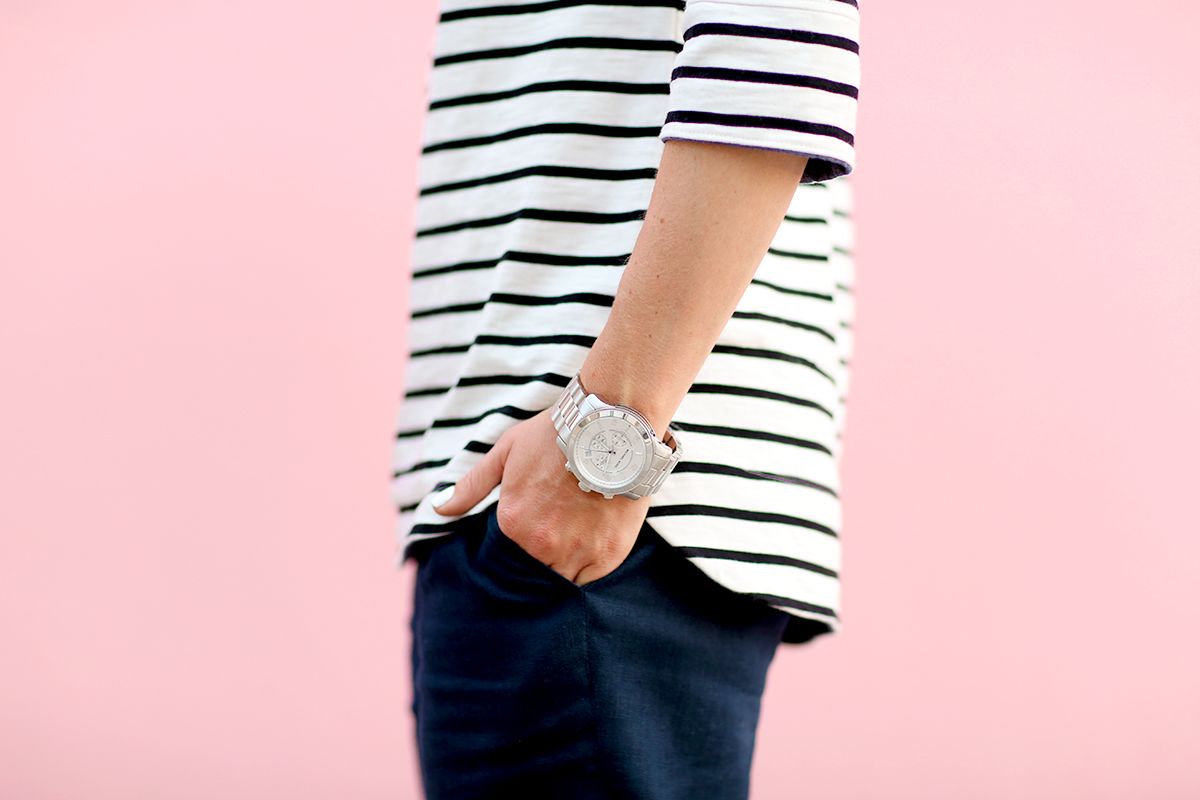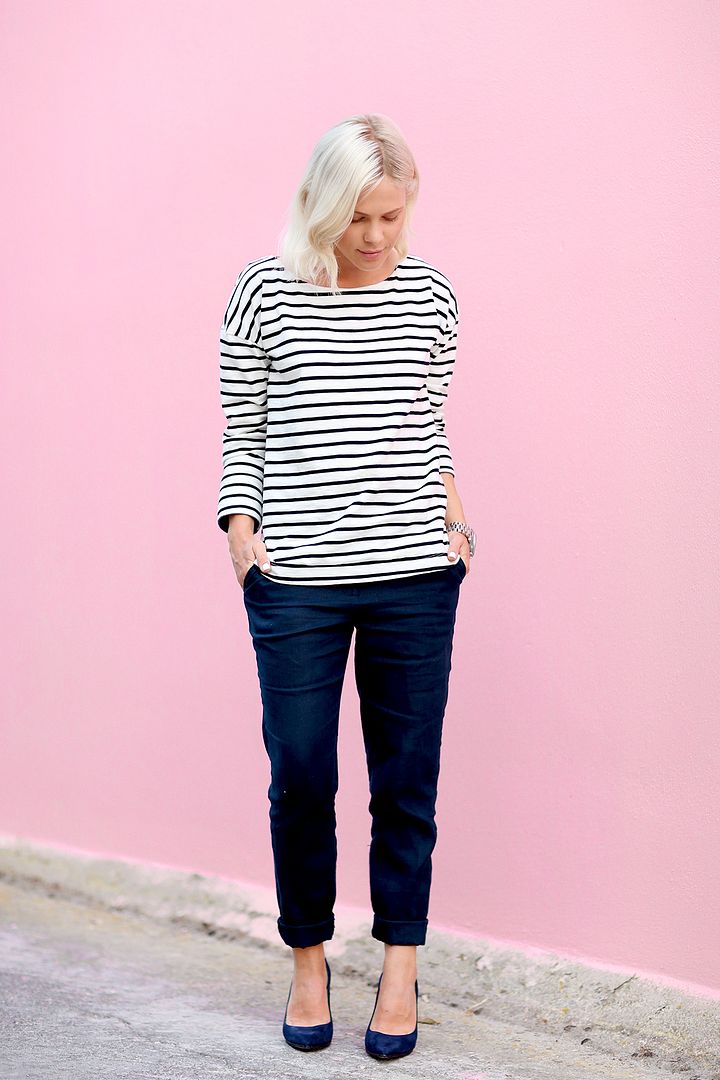 Nick Campbell sunglasses (similar black sunglasses available here), Next stripe slub sweat, Next linen trousers, Michael Kors oversized watch and Jimmy Choo suede pumps (similar suede pumps available here and here)
Pairing my most comfortable, slouchy clothes with a pointed pair pumps is pretty much my favourite way to dress up when travelling. It's easy and relaxed, yet somehow manages to disguise the fact I just came from a lazy day lathered up in sunscreen by the pool.
Sam and I took these shots on our way to dinner, just after the sun had set over a tiny village in Santorini. By this point the sky was almost the same colour as these walls…  soft pink, slightly golden and beyond beautiful.