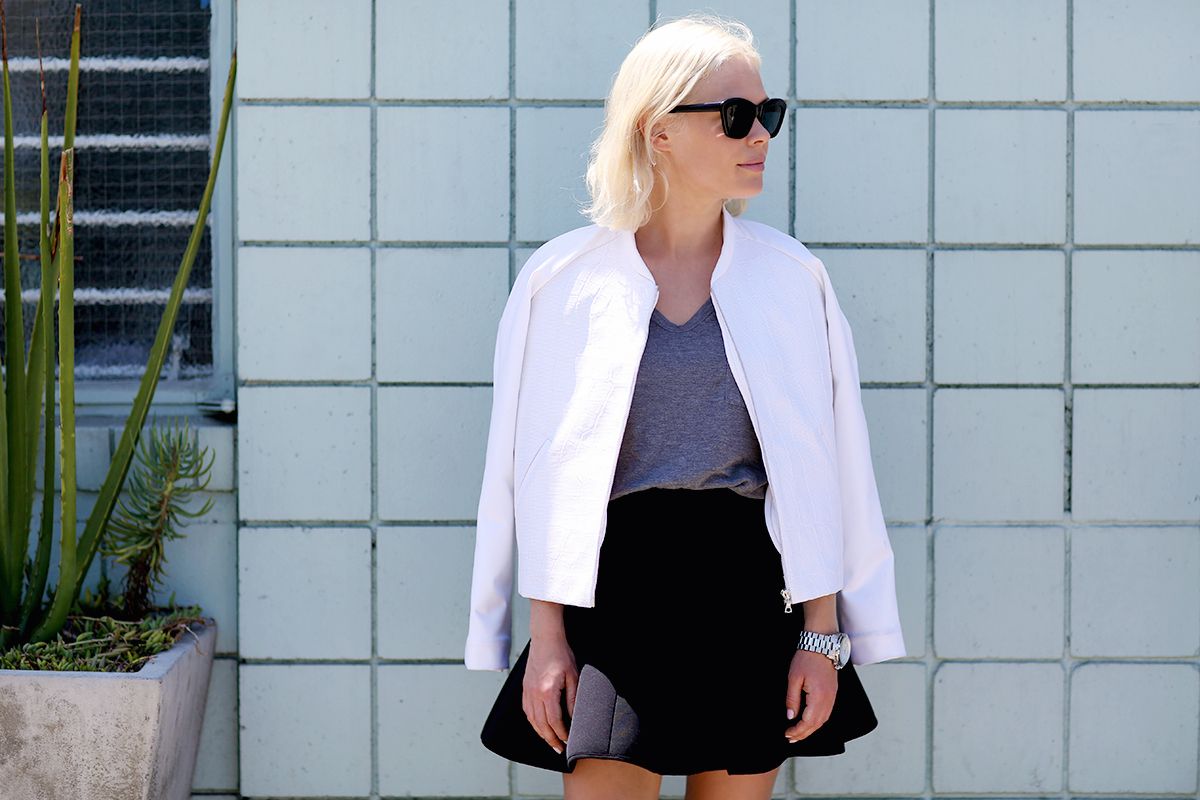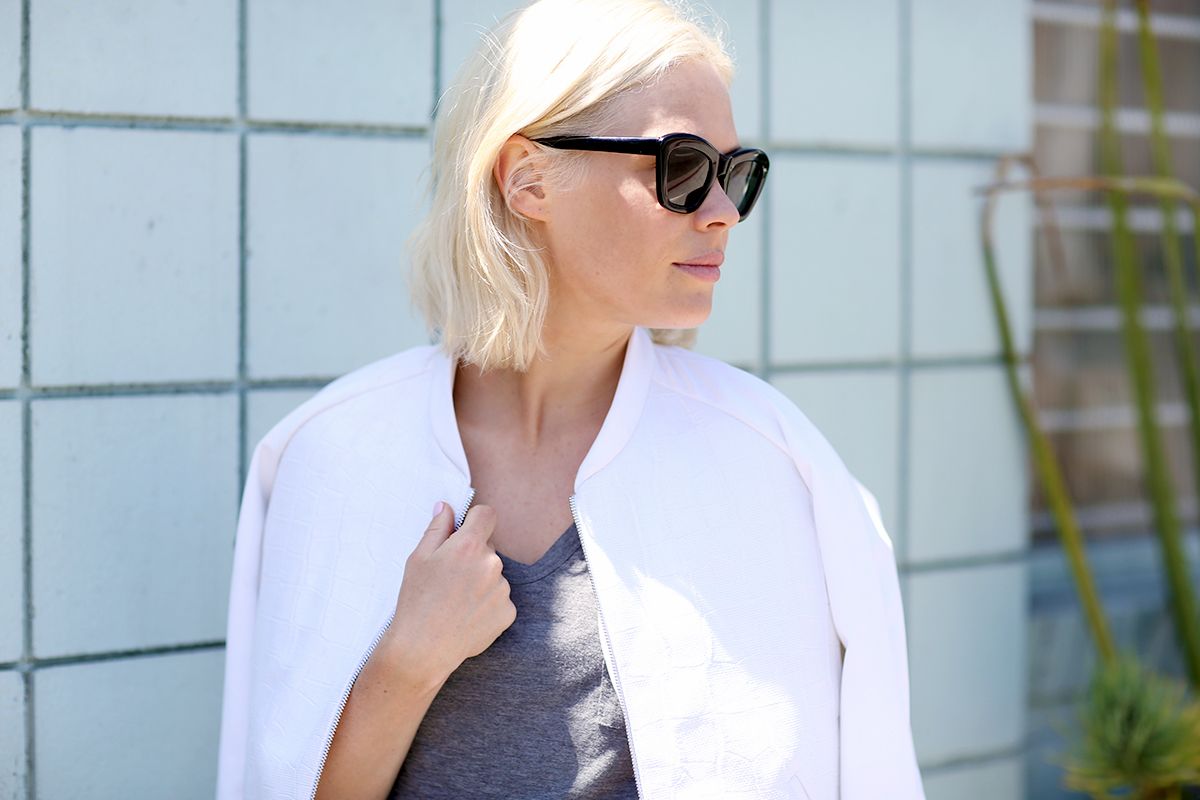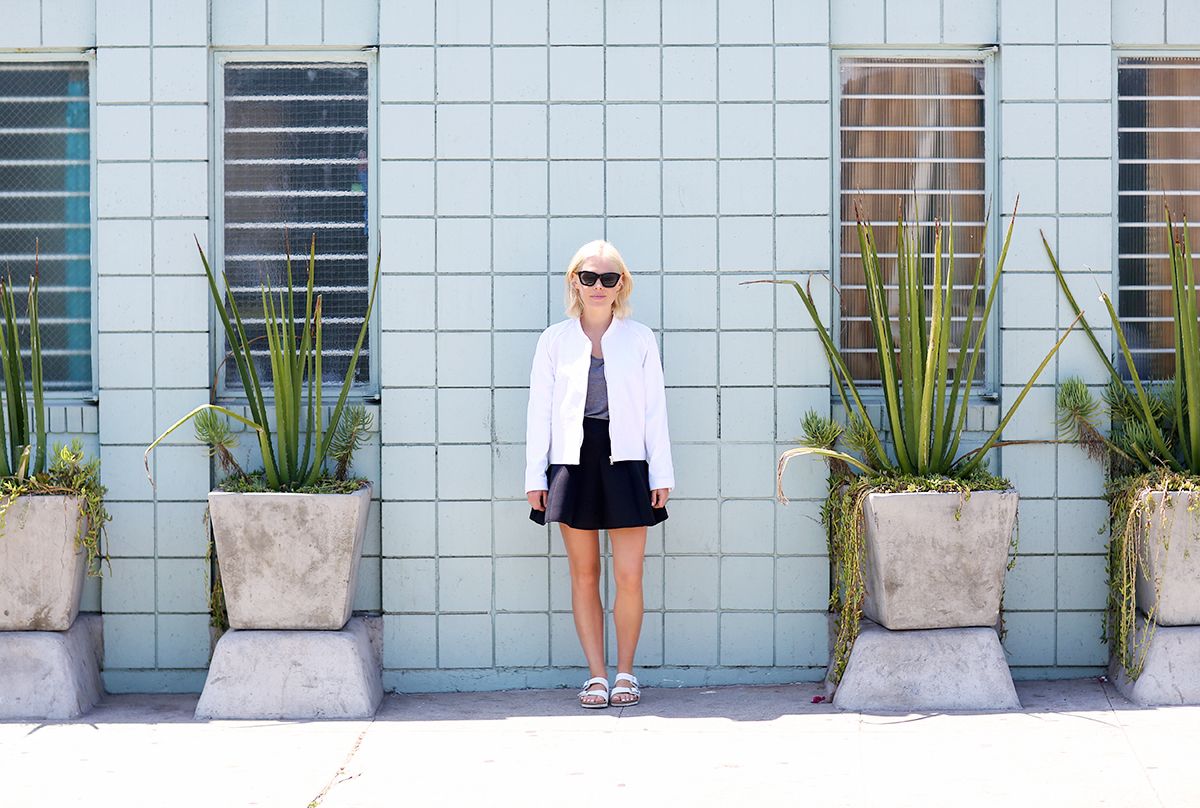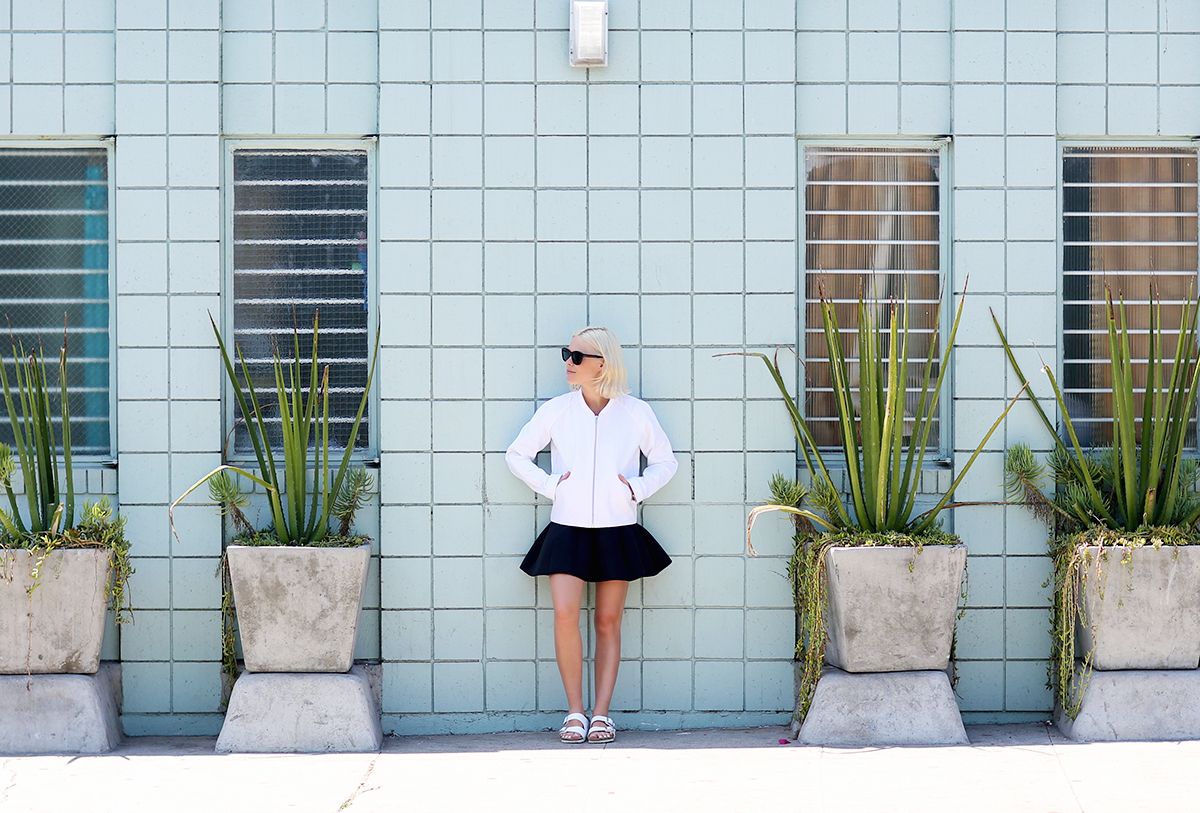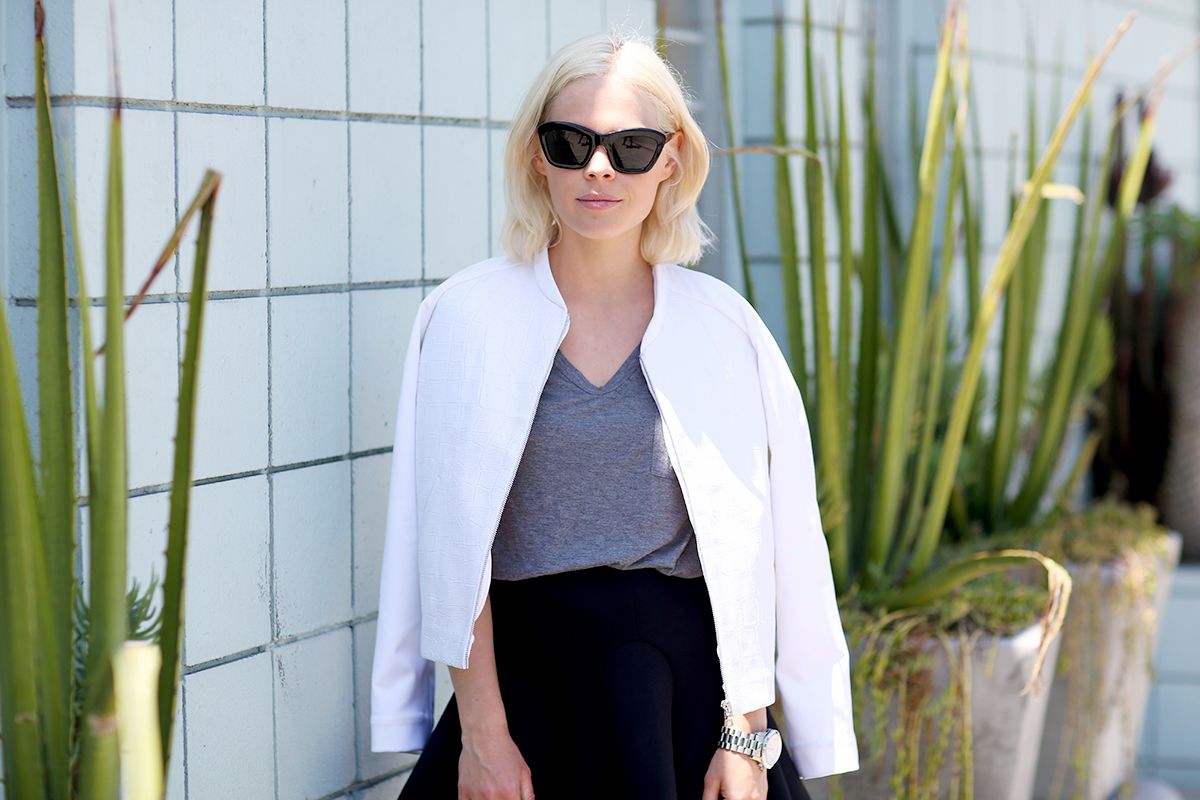 Nick Campbell sunglasses (high street alternative here), Charlie May white croc bomber, T by Alexander Wang t-shirt, & Other Stories neoprene skirt (similar neoprene skirt available here), Michael Kors watch and white Birkenstocks
So much stark white going on here I almost look a little bit tan. Gotta love that glorious L.A sunshine! Noni (my Cali partner in crime) and I walked past this aqua tiled building on our way to Venice Beach one day and knew it was worthy of a cheeky photo op. Although to be fair it seemed like every second place in Venice was ridiculously photogenic – nothing but bright walls and cute cacti all over town.
I've always assumed NYC would be the obvious choice if I move to the States (if the Visa gods play fair when the time comes of course) but I have to say L.A comes a close second. The lifestyle there is just so good; work, play, beach, repeat.
Thanks to Noni for the photos!