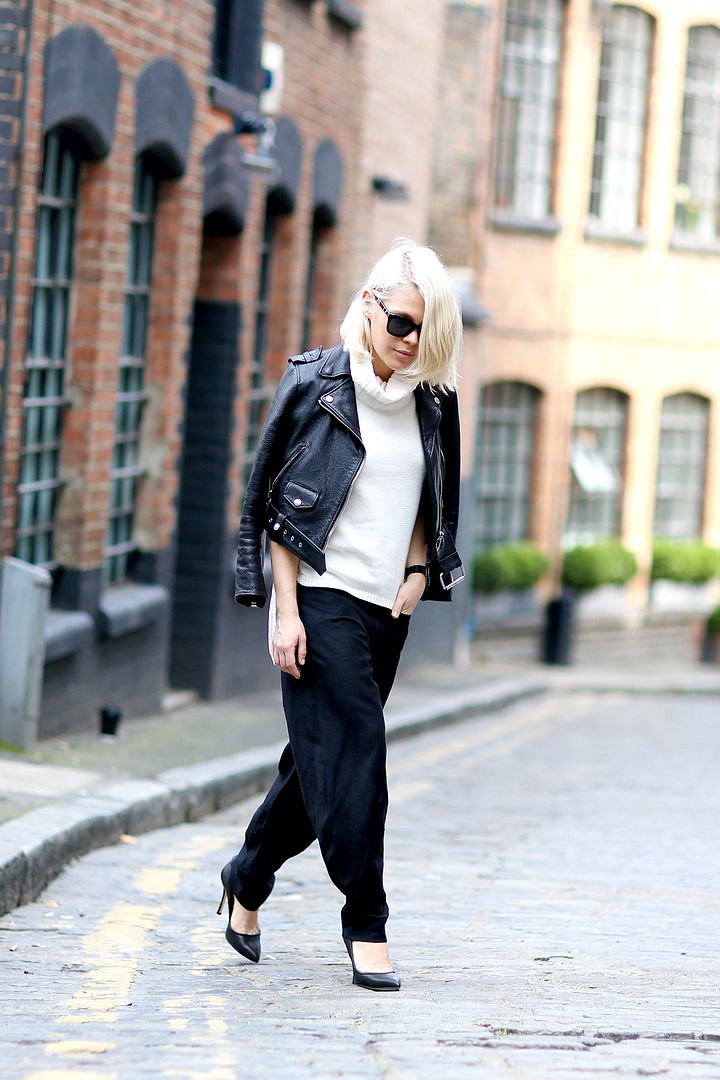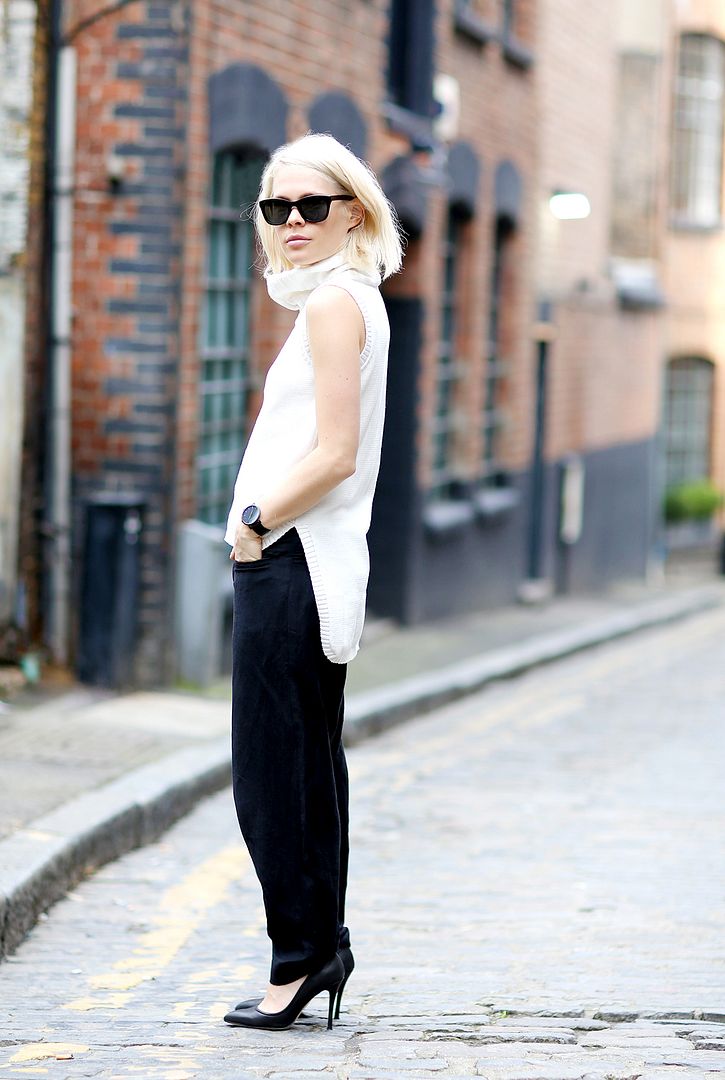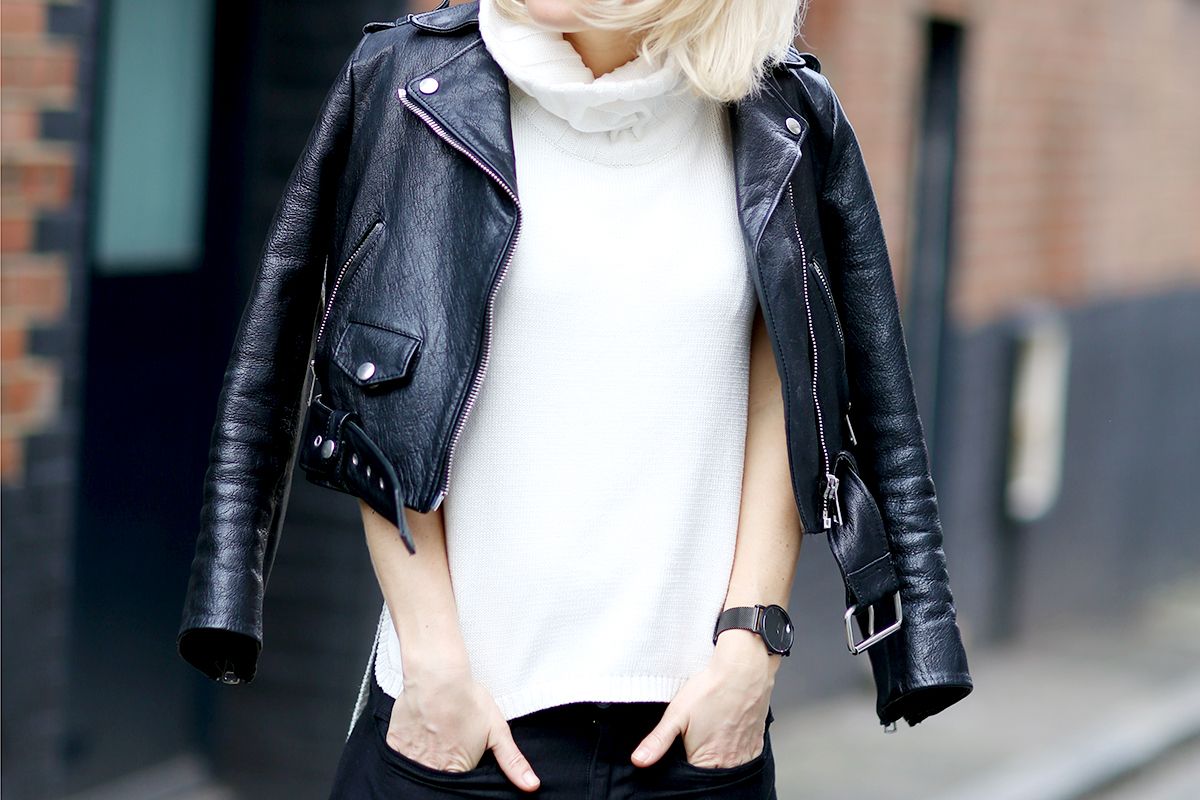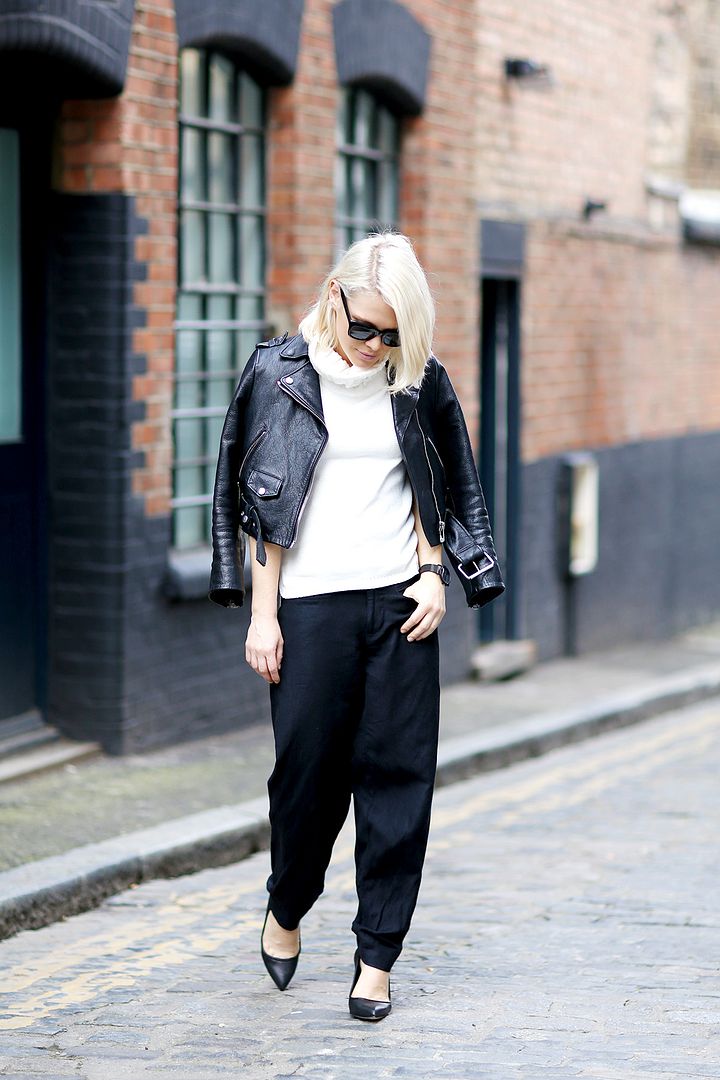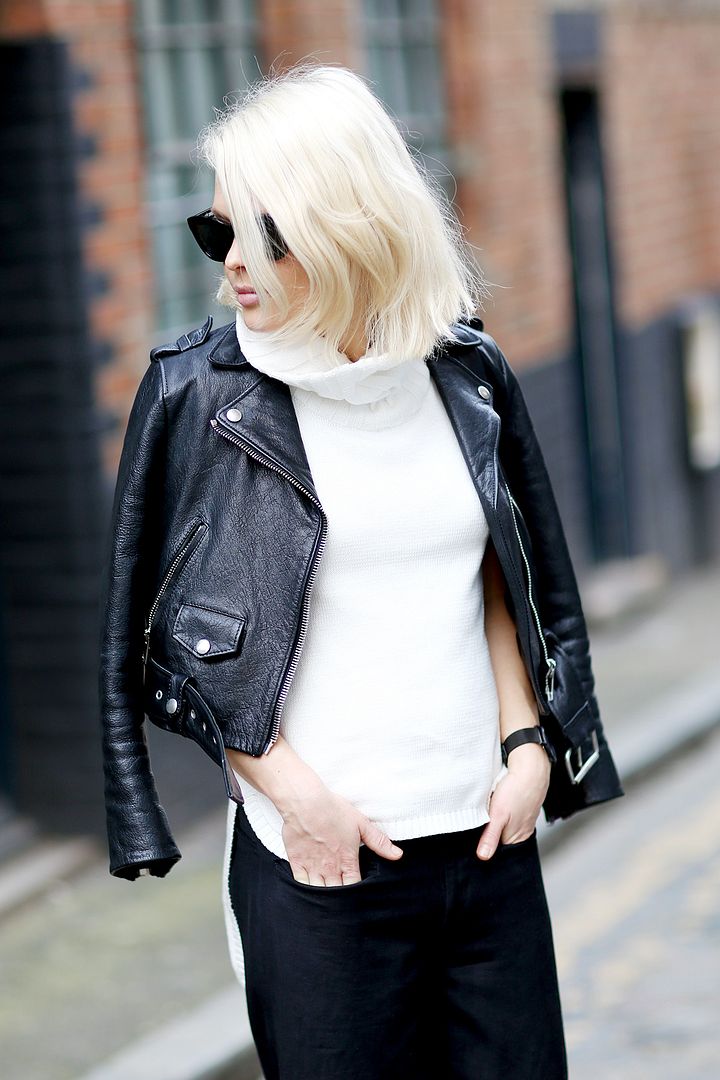 Nick Campbell sunglasses, Acne 'Mape' cropped leather jacket (high street alternatives here and here), Maurie & Eve sleeveless rollneck knit (similar style in black here) Gorman trousers (similar black trousers here and here), Larsson and Jennings chain metal watch and Yvone Kone pumps (similar black heels here)
I've grown rather partial to the roll neck jumper over these past few months, so I'm pretty pleased that I can gently ease into summer dressing without leaving behind knitwear entirely. It's the ultimate transitional piece; bare arms and one deliciously cosy neckline. Paired with super relaxed trousers for maximum comfort and extra slouchy points.
Thanks to Charlotte for loitering down Shoreditch side streets with me and of course helping me out with these photos.