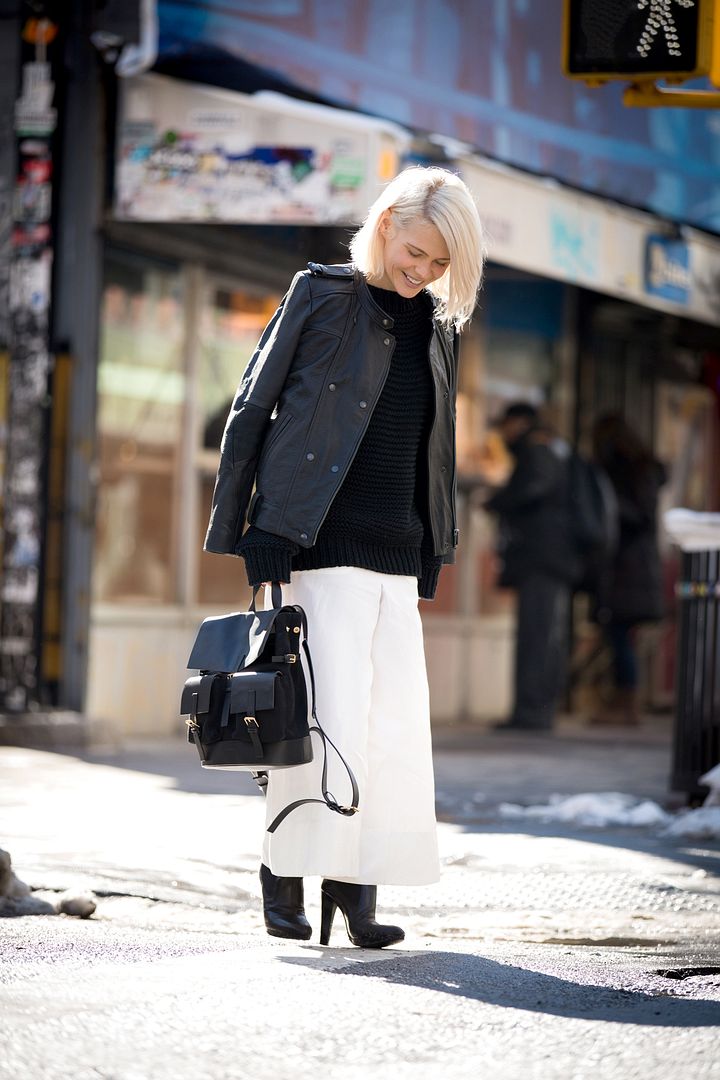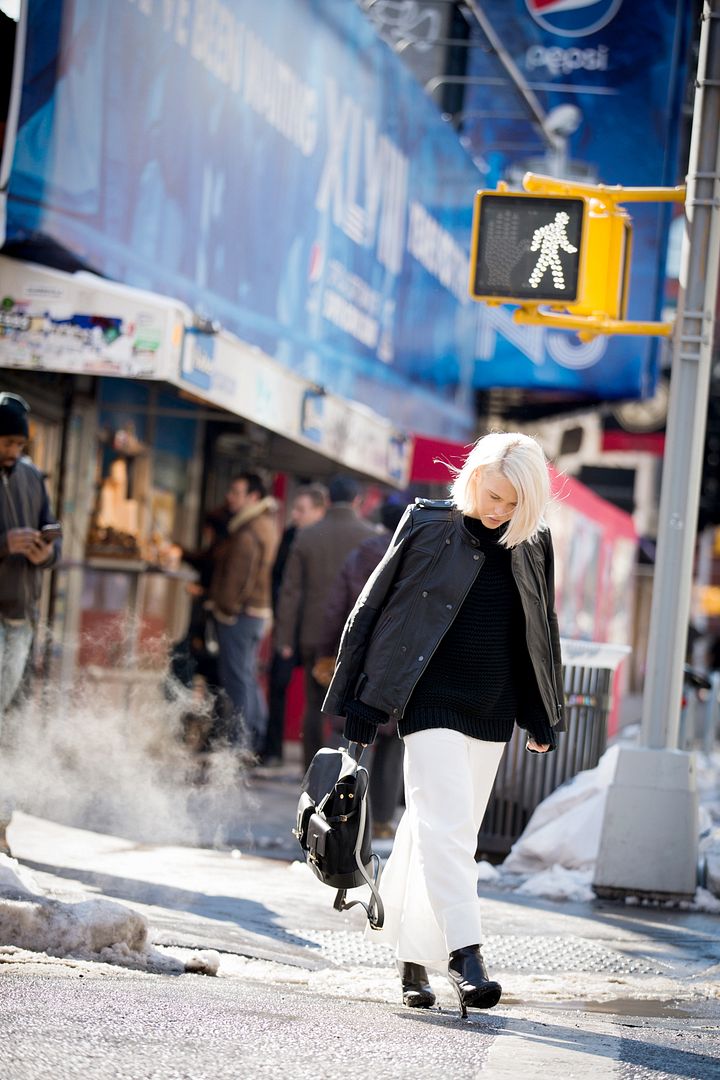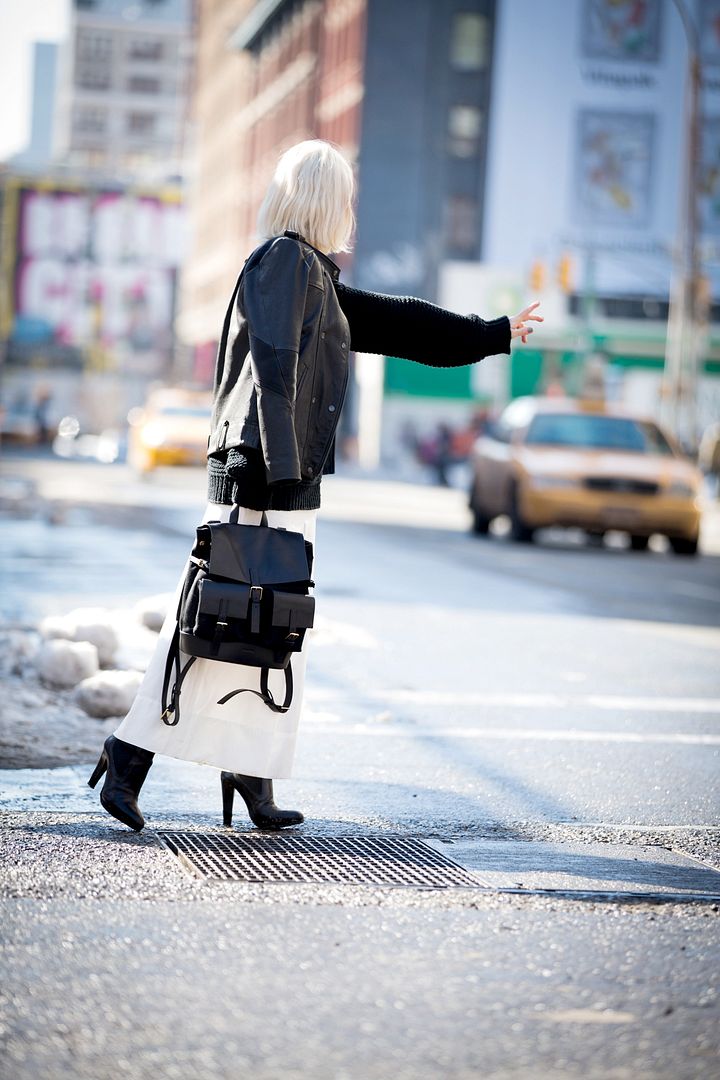 Francis Leon leather jacket (budget options available here and here), I Love Mr Mittens jumper, MiH white culottes (more culottes available here and here) Cole Haan backpack and Miu Miu boots
Now that winter is behind us, it's a little hard to imagine frolicking in the snow only two months ago. But despite the temperature difference between then and now, this outfit is still on heavy rotation, just without the Uniqlo HeatTechs underneath. The culotte is back and I couldn't be more happy about it. After all, who doesn't love a piece which can call itself both a short and trousers (and perhaps even a skirt) all at once.
These shots were taken by the talented Bridget Fleming for Cole Haan's street style project during NYFW, featuring their super cool (and practical) new backpacks. Another piece making a comeback – and bringing the schoolyard vibes with it.