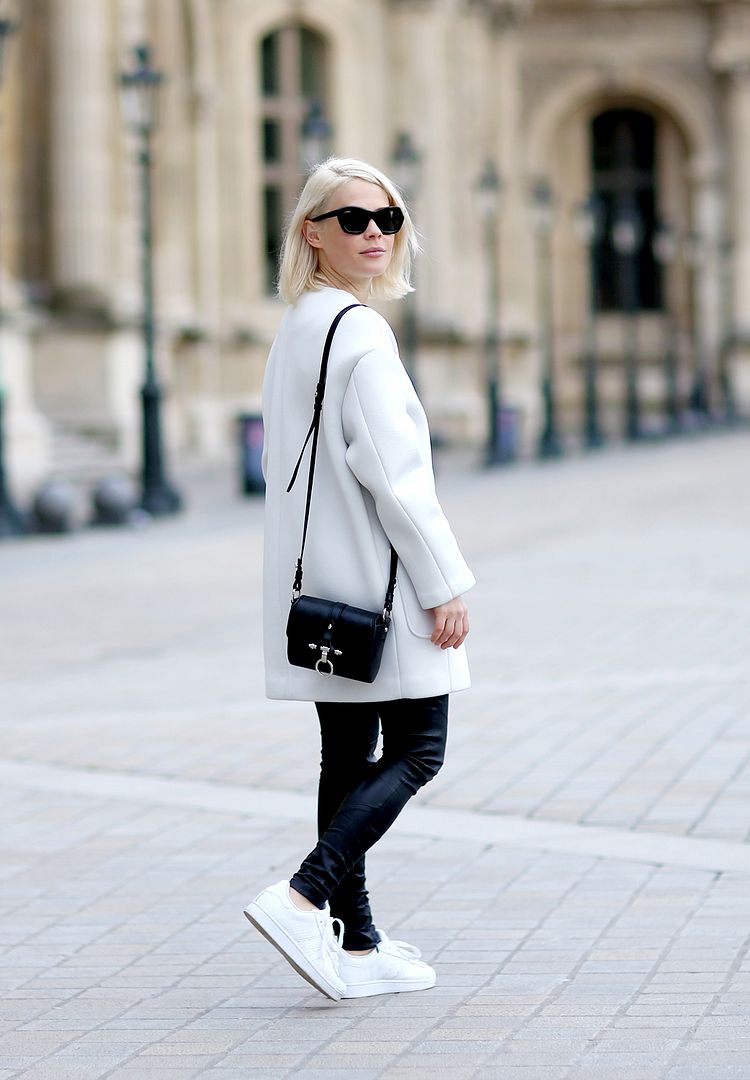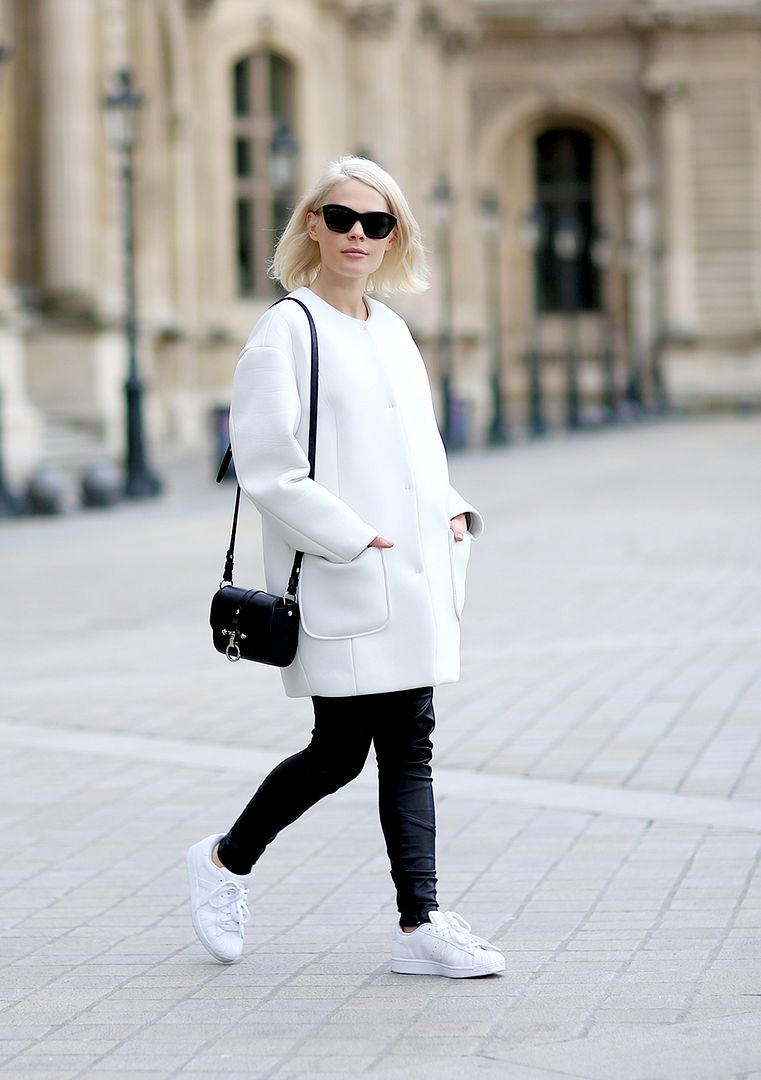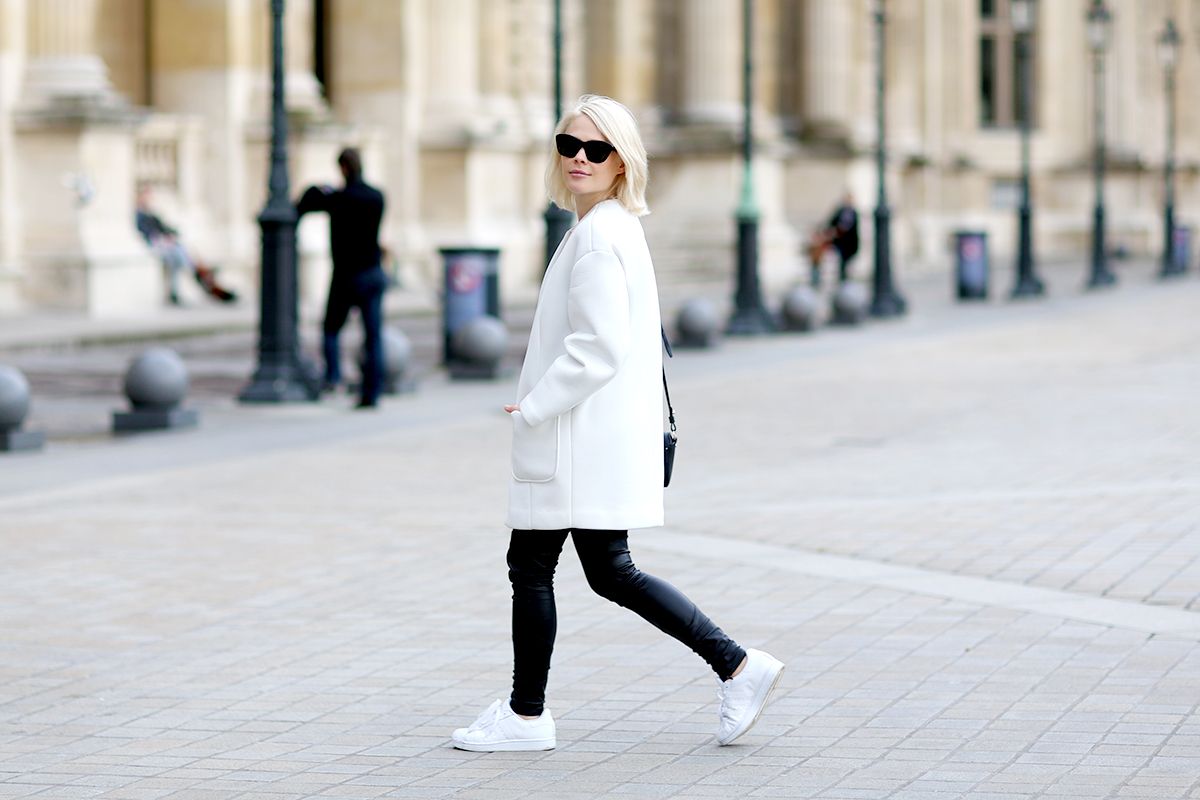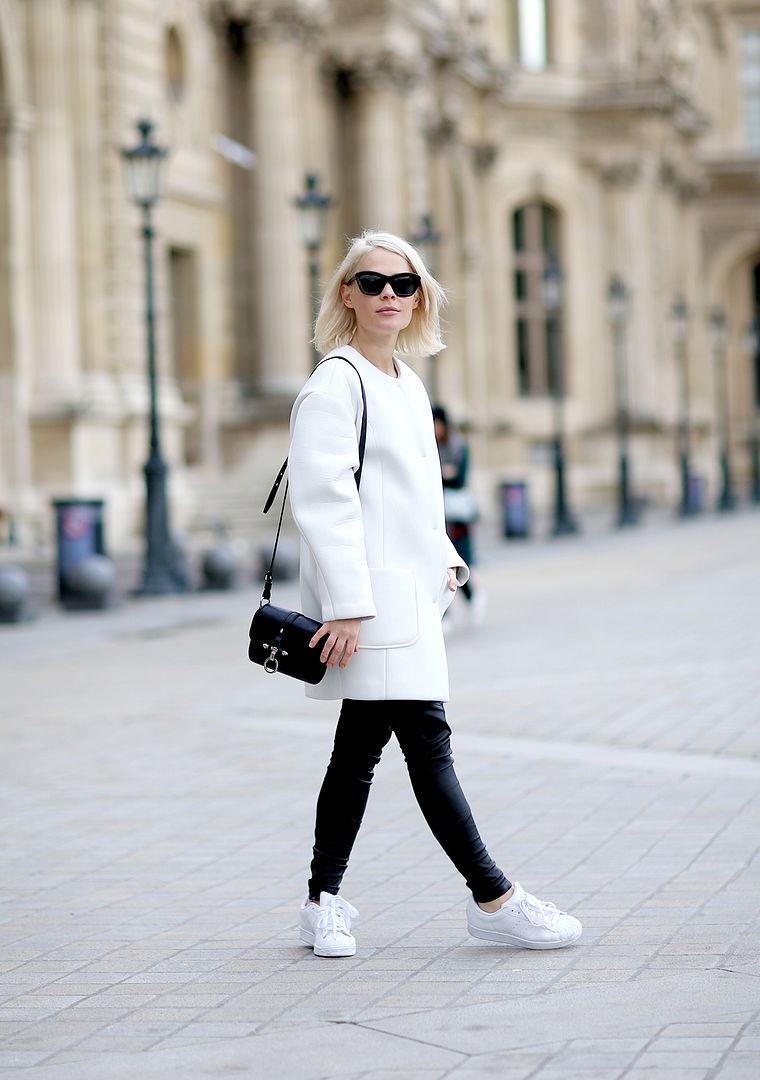 CO-TE neoprene jacket (similar white jackets available here and here), Watson x Watson leather pants (similar leather pants available here, mid-range option here and budget option available here), Givenchy Obsedia bag and Adidas Original trainers
Keeping things super simple (and a even a little rain resistant) whilst shooting street style here in Paris. Love the extreme whiteness and unexpected texture of this CO-TE jacket. Who knew over-sized neoprene could be so wearable?
Paired with my new favourite Adidas Originals (also extremely white) which I've been wearing non-stop since I got them last week. Perfect for running all over Paris in, dodging puddles in the Tuileries and chasing down that perfect shot. Thanks to Sabrina for helping me with these photos outside the always lovely Louvre.