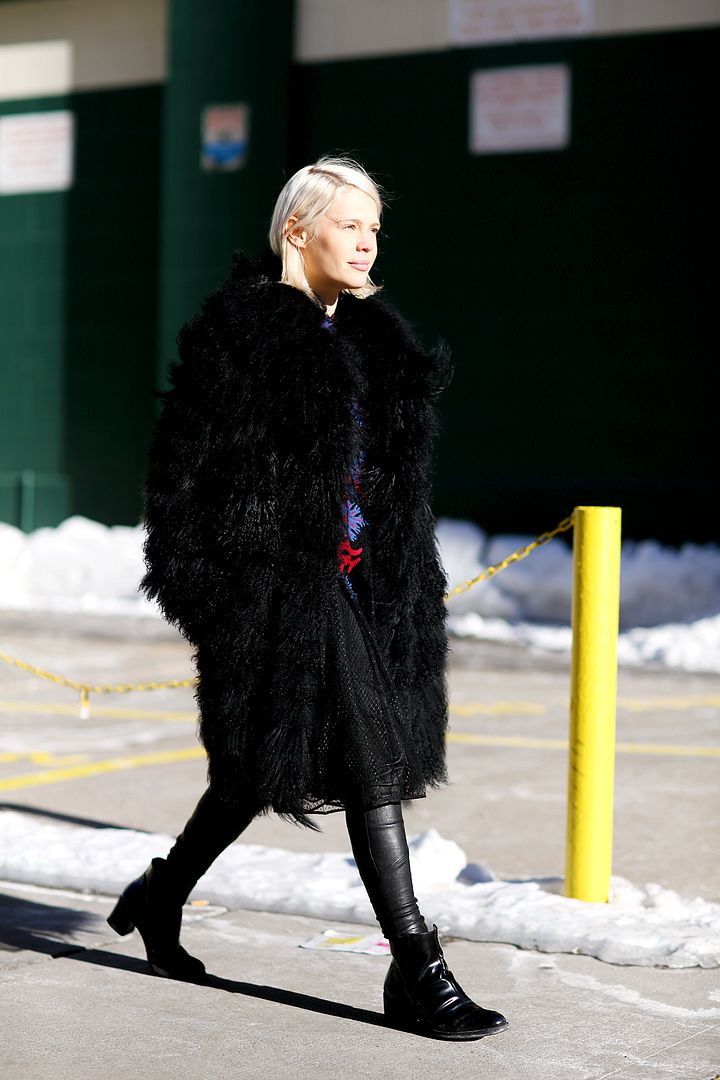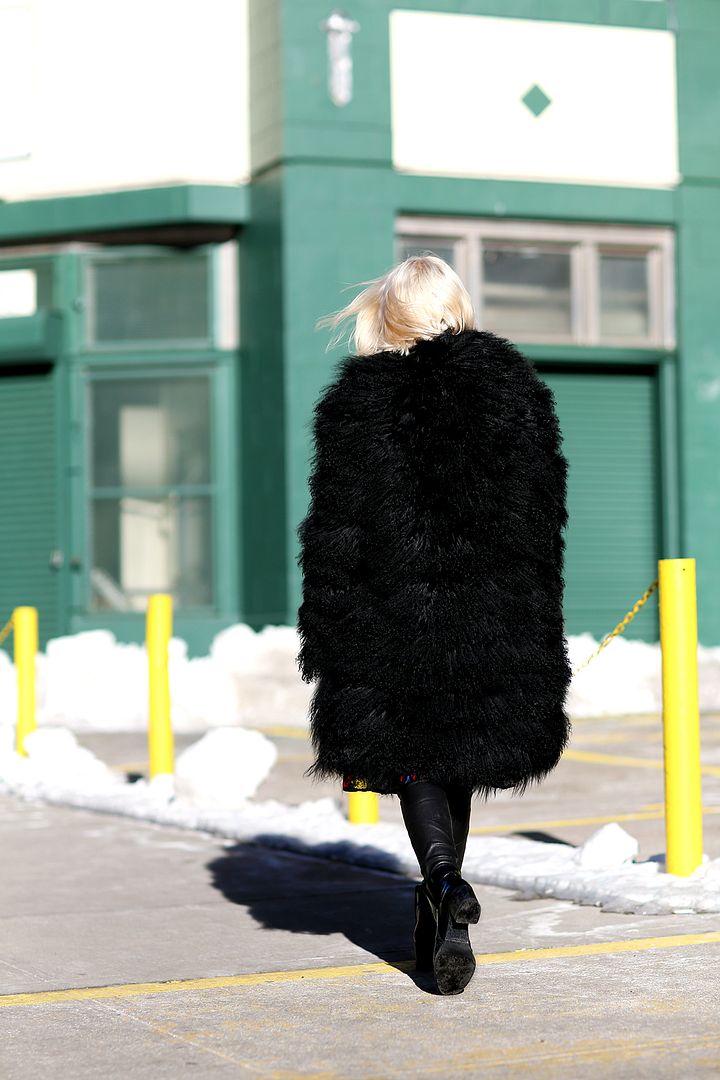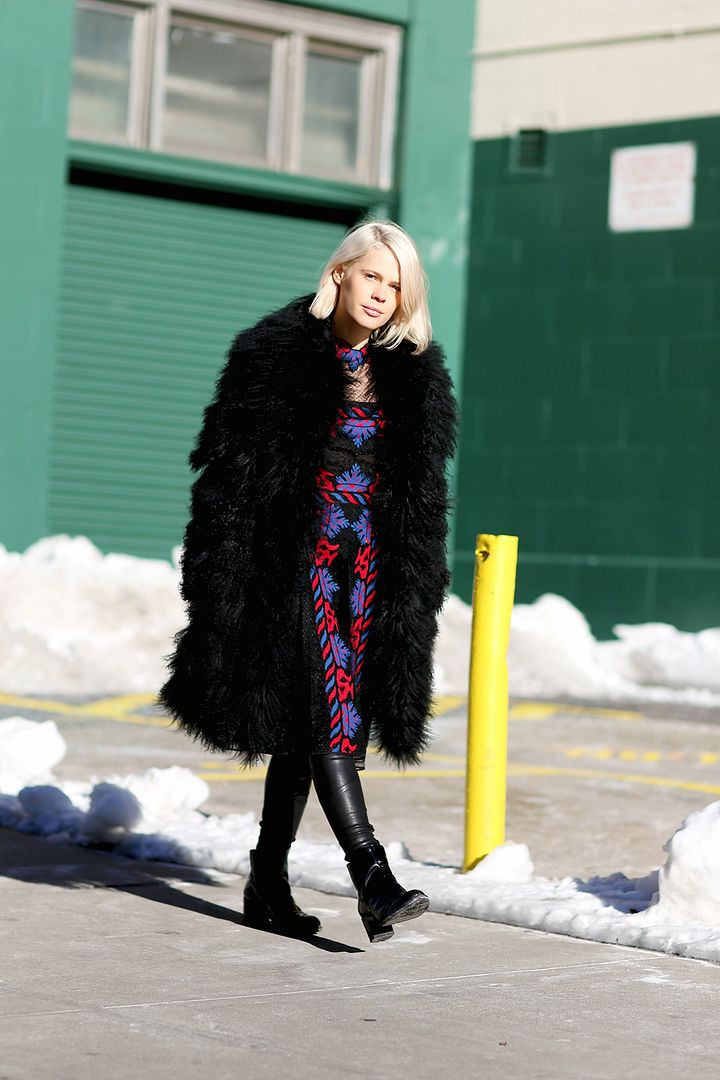 Gerard Darel shearling coat (on sale), Valentino dress from Marissa Collections, Watson x Watson leather pants (similar leather pants available here) and Proenza Schouler patent boots (similar black boots available here and here)
Colour, prints and lace; look at me go! Breaking all kind of sartorial patterns in this Valentino dress from Marissa Collections. Despite my usual preference for unembellished minimalism, there was just something about this long sleeve Valentino beauty I couldn't walk away from.
Accessorised with a snow-induced red nose after Bridget and I spent a little too long loitering on the streets of Soho after lunch at The Smile. Big thanks to Bridget for braving the snow (in heels no less) and taking these photos for me.