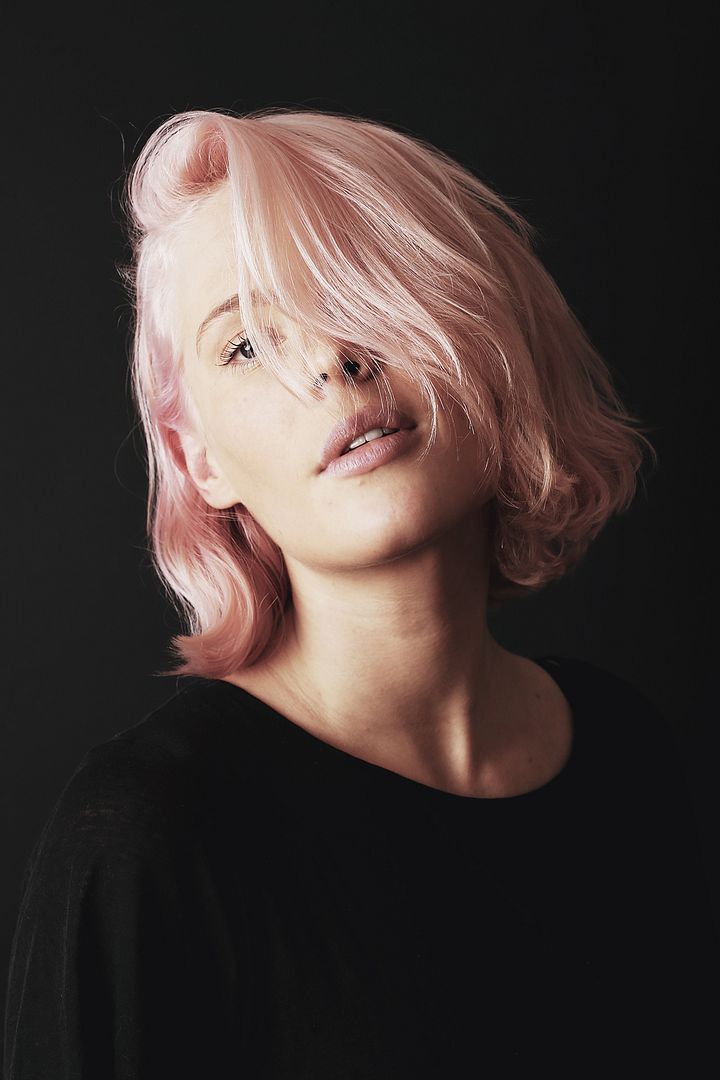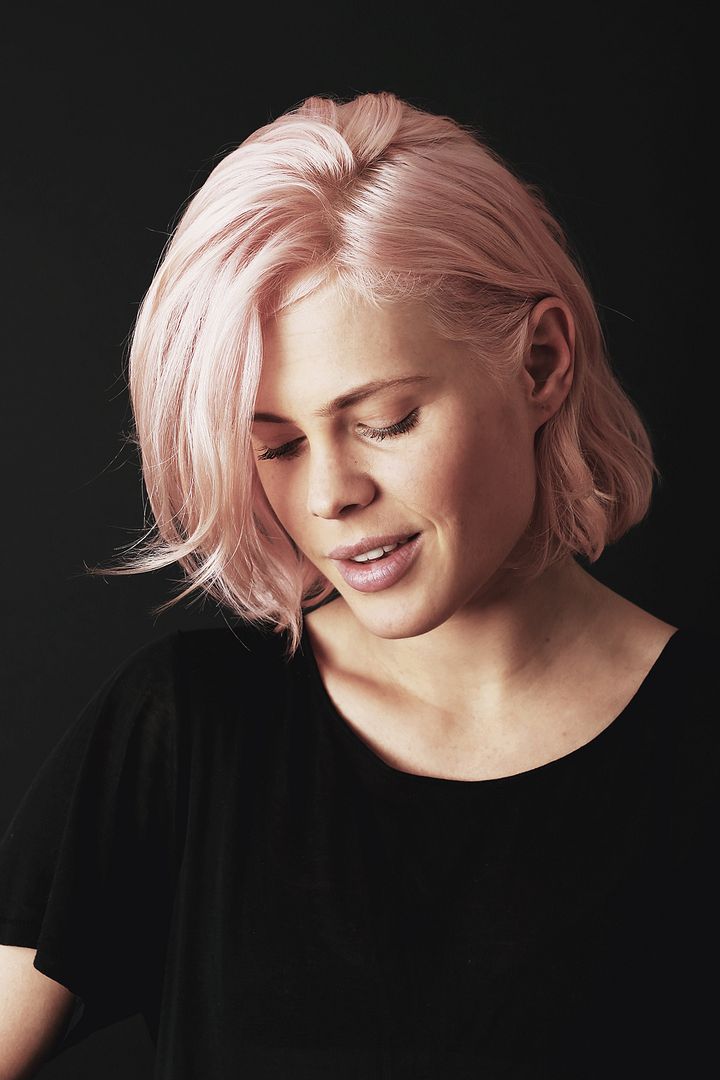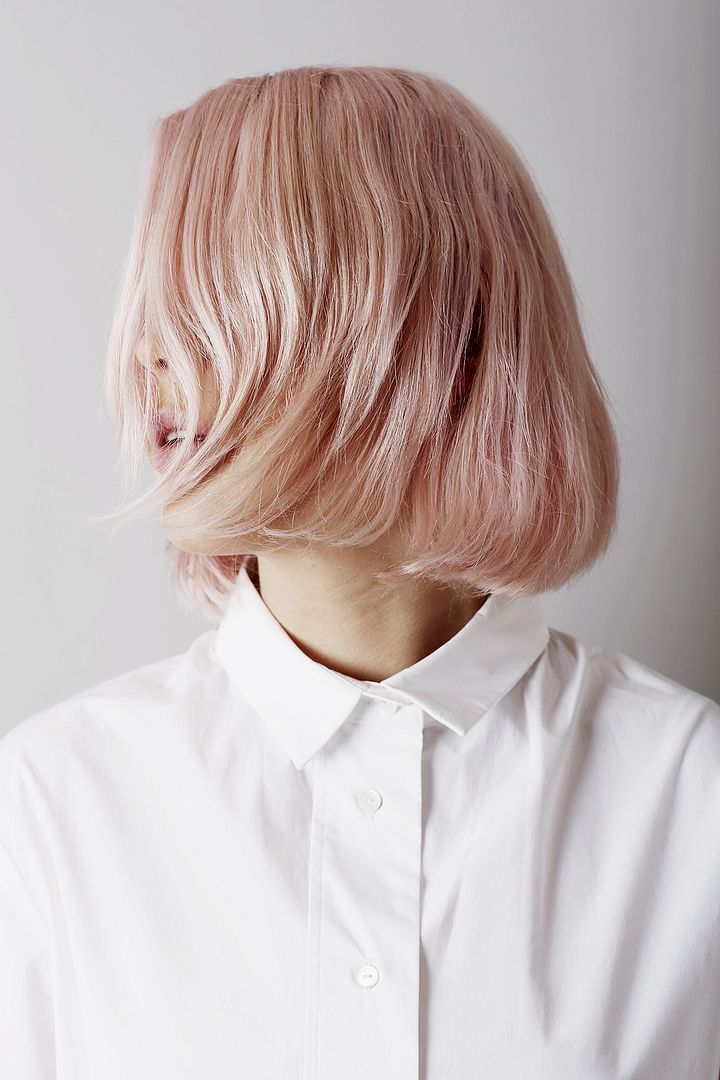 Wearing Studio Nicholson shirt and Acne tee. Cut and colour by Olivia at Glasshouse Salon
For a girl inherently drawn to all things minimal, muted and monochrome, I've somehow fallen for the prettiest colour of them all. Although I will say now, this has nothing to do with pink of the bubble-gum variety. For me it's all about the pearly, soft, candy-floss hue. And if you follow me on Instagram or frequent this blog often, it's likely you will have noticed that my usual blonde bob has been resembling cotton candy more often than not.
As I've mentioned before, Olivia of Glasshouse Salon is the talented woman behind my cut and pastel colour. I've received quite a few questions about my hair these past few months, so I thought I'd give a little more information about the process. After all, pinky's have more fun.
Do I need to lighten my hair? Unless your hair is really fair (like mine), the short answer is yes. Lightening your hair is completely manageable, you just need to be sure you want to go down that road, because it's a little more permanent than the pink itself. Alternatively you could just dye a portion of your hair (à la the dip dye).
What dye does your colorist use? Glasshouse Salon uses Organic Colour Systems – which contain gentle, nourishing, natural ingredients and avoid any harsh or damaging chemical additives.
What is your colour called? Olivia mixes the colour in the salon, using a combination of Organic Colour Systems products to achieve the desired shade. This means you can have pretty much any colour on the spectrum, pink or otherwise.
How long does the colour last? It gradually fades over four weeks. Although if I started out with a slightly stronger colour it would last longer.
Does dying your hair so often damage it? Thankfully, no. This is down to two things – the fact my hair is short and I trim it regularly, and because Organic Colour Systems is surprisingly gentle. No ammonia or unnecessary chemicals make all the difference.
Art Direction and Editing: Jessie Bush Photography:
Sam Flaherty