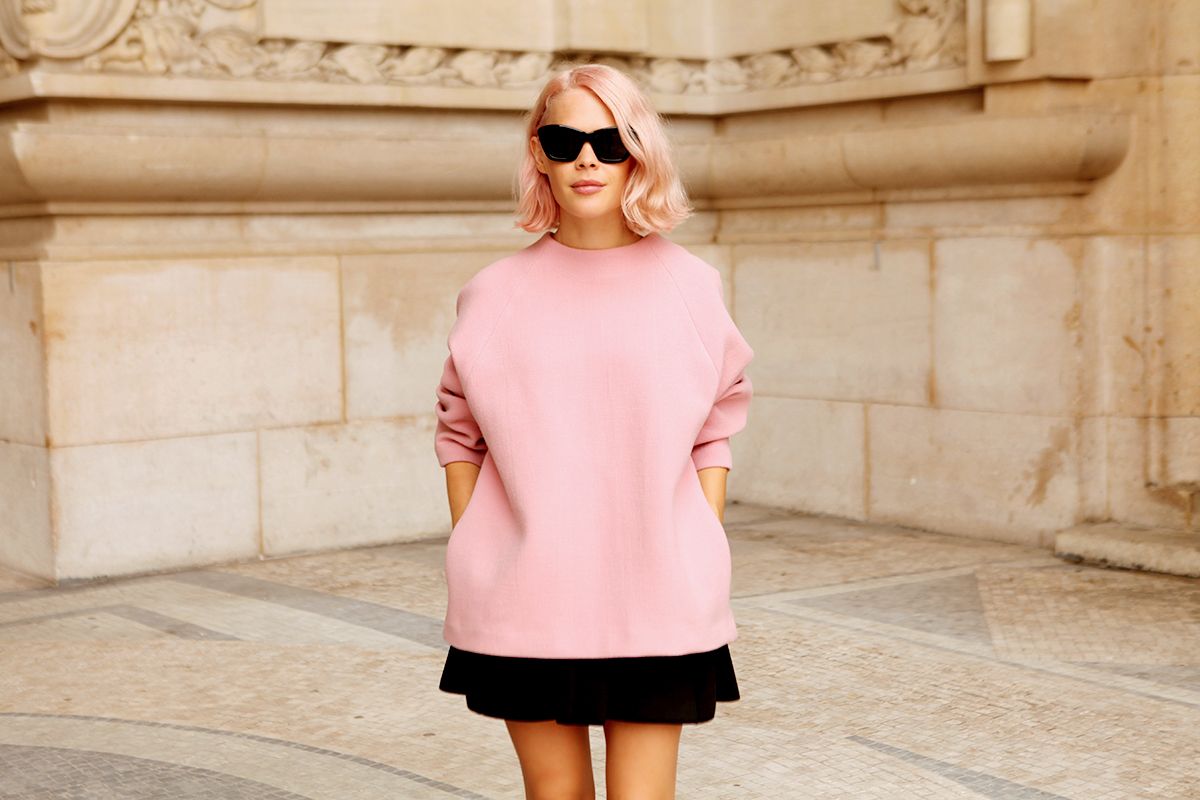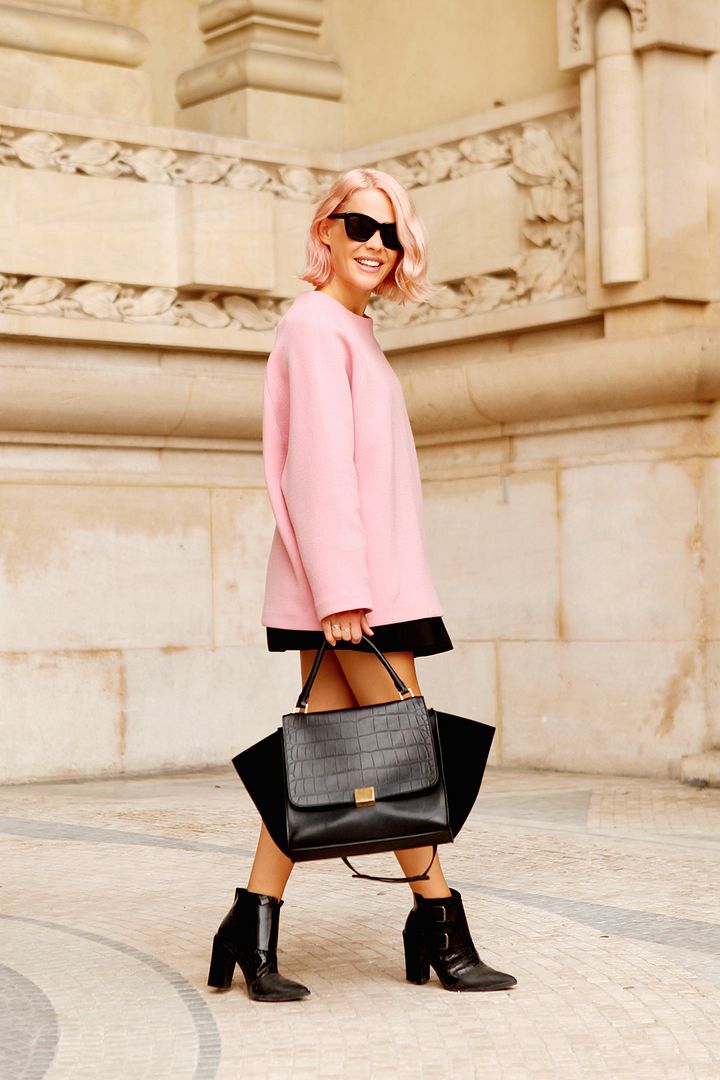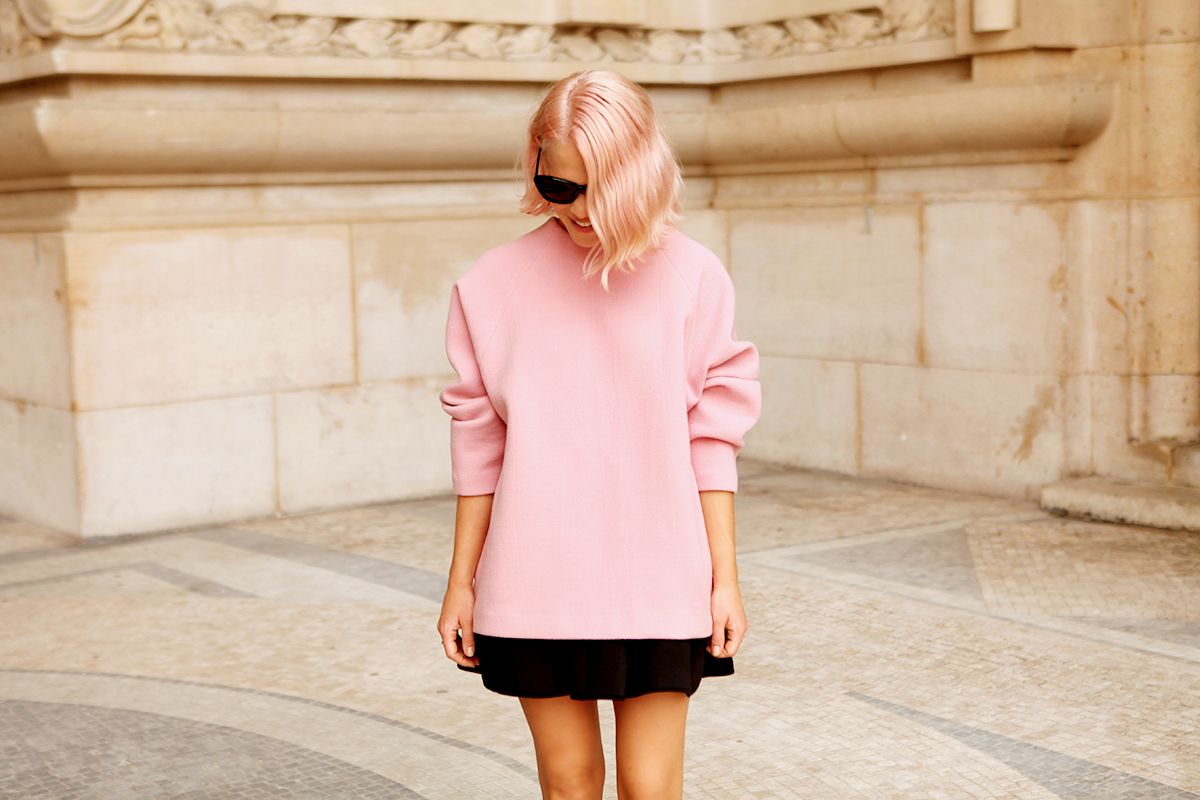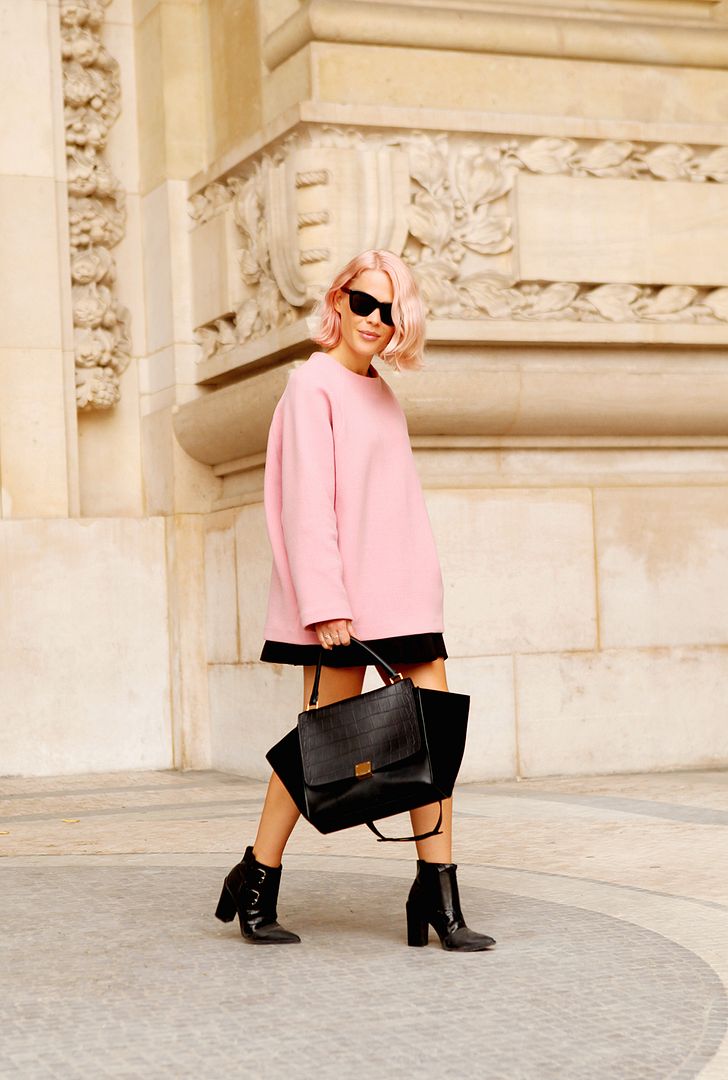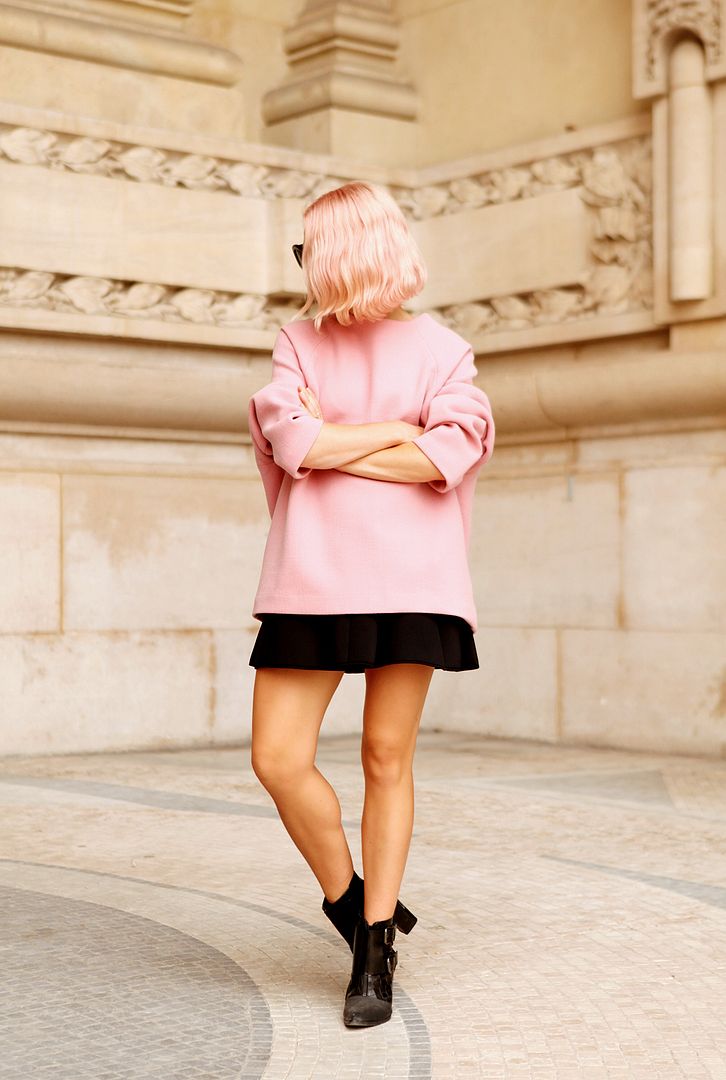 Nick Campbell Chloe sunglasses, Studio Nicholson jumper (similar pink jumper here), & Other stories neoprene skirt (similar scuba skirt available here), Celine trapeze bag and Tibi booties
I'm not sure what I miss more, my pink hair or having my legs out. Perhaps it's high time I embraced another round of fairy floss locks!
This delicious wool sweatshirt by Studio Nicholson has become an unlikely staple – I never thought a pink jumper would receive so much air time. Although I have to say I'm a big fan of pretty much anything Nick touches. The woman has an incredible eye for cool tailoring and effortless minimalism – I don't think I could love her pieces more if I tried.