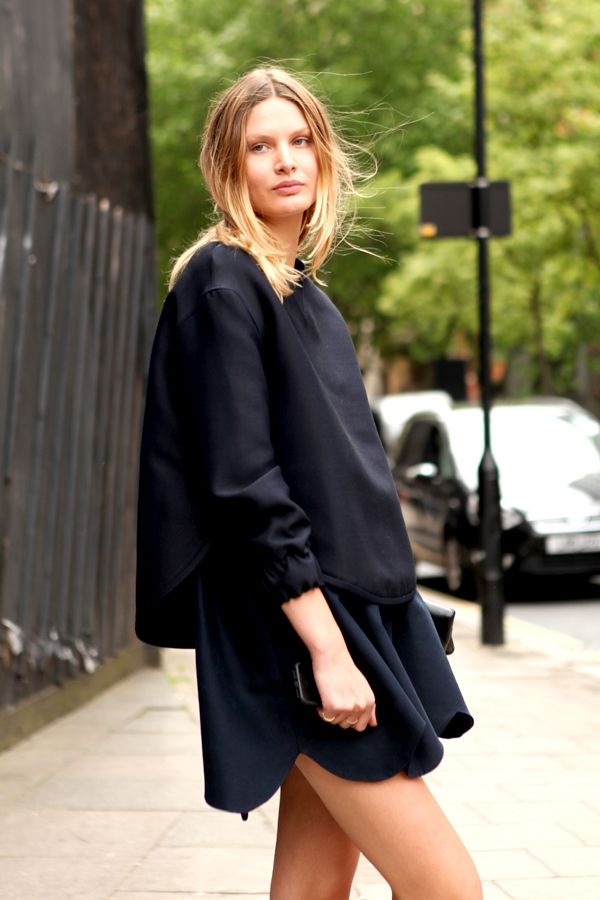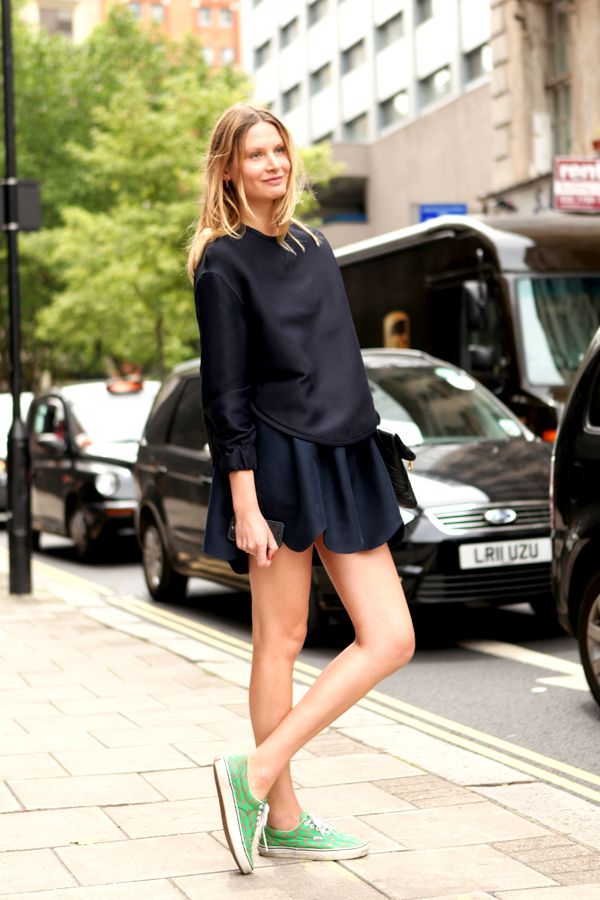 Shop Victoria's look: Mother of Pearl top (similar here), Erin Fetherston skirt (similar here), Angel Jackson bag and Vans
Victoria's long legs aside, what I love most about this navy look is how perfect it is for in-between weather. Spring is always all over the show, and I often think it's safer to dress prepared for both warm and cold temperatures. Exposing the legs and keeping your arms covered just seems a bit less predictable, and perhaps a little more sexy than say jeans and a tee.
I also think the Vans are key – they keep the whole look effortlessly casual. Comfortable shoes and tousled hair is always a winner. Killer personal style aside, Victoria is also an incredible stylist; check out her work here.