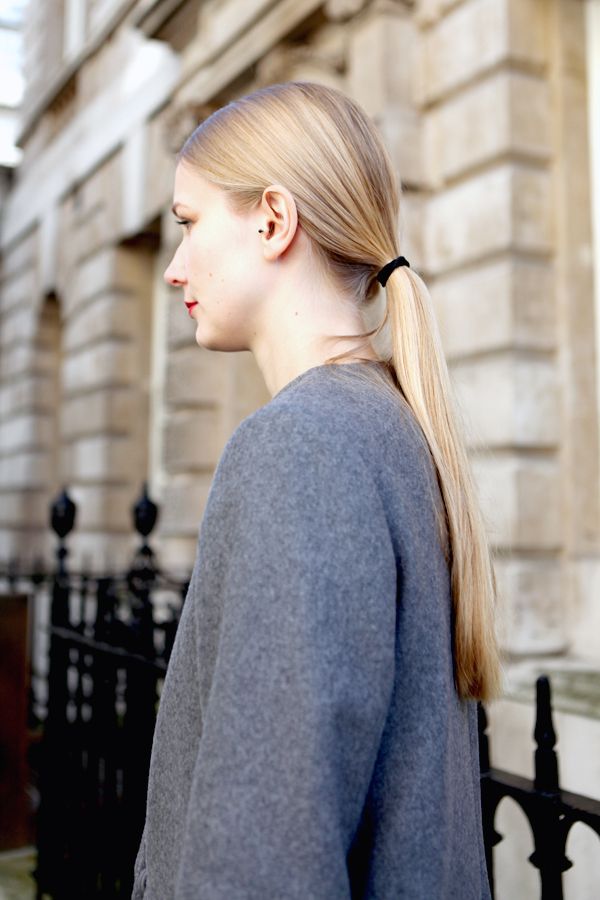 Get Simone's look:
3.1 Phillip Lim coat
,
black shorts
and
black boots
During London Fashion Week I teamed up with Toni & Guy Hair Meet Wardrobe to cover their backstage shows, meet with some of the top creatives within their team, and shoot a few looks on the street.
Simone nails the kind of minimalist cool I have always wished I could pull off, and there's no doubt that her sleek ponytail is what finishes this look off perfectly. Her understated hair highlights the clean lines and structured simplicity of her 3.1 Phillip Lim coat, which I love. To get Simone's slick look make sure you blow dry and iron your hair perfectly straight, tie your hair into a low pony at the nape of the neck with a simple hairband and finish with Toni & Guy Shine Gloss Serum.
And if you're interested, some of my backstage and street style shots from London will be posted on the Hair Meet Wardrobe Facebook page in the next few days right here.