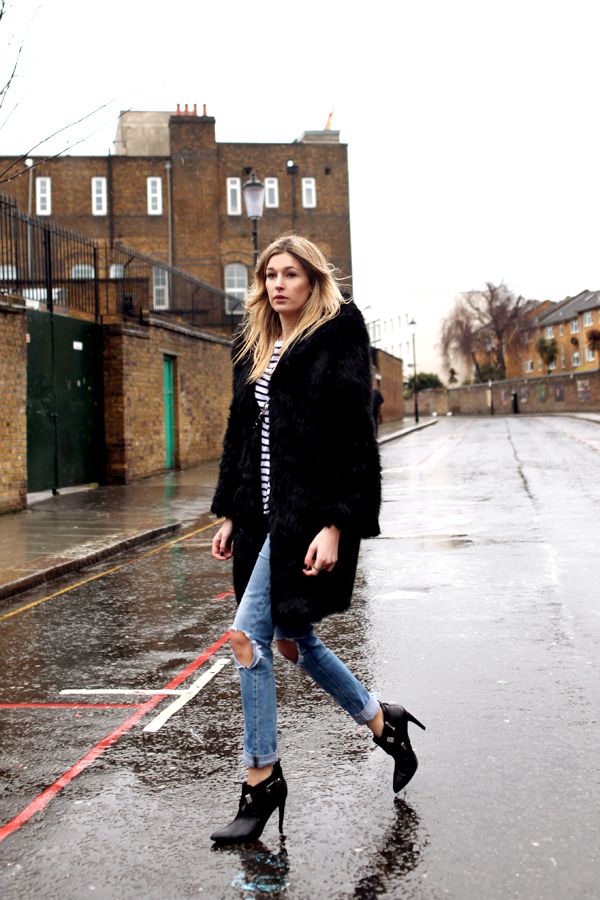 Camille is wearing:
Ruby & Ed faux fur jacket
,
breton top
,
blue jeans
,
Acne bag,
Elin Kling for Marciano booties
As I mentioned earlier in the week, I recently met up with the lovely Camille. This girl has killer style, and it has to be said I'm eternally envious. Even her jeans are ripped in all the right places. We braved the rain to shoot a few different features; luckily the sky didn't let loose on us and we had a great morning shooting followed by breakfast at an appropriately French cafe.